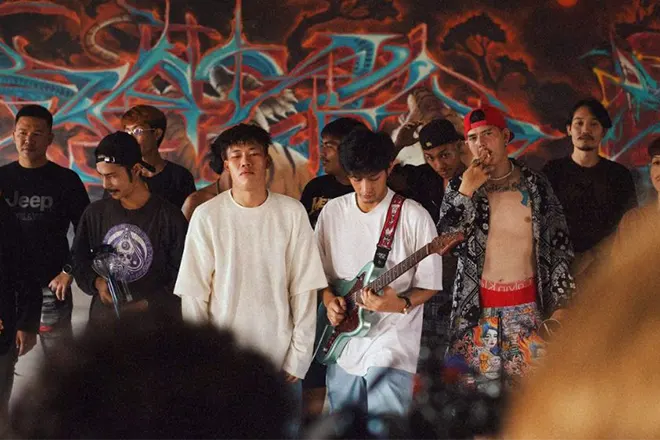 Asia
Pee Clock dives into overlooked perspectives with 'ขายเพื่อน'
"Let the song represent the people who don't kill your brothers, don't sue you, and don't sell out your friends"
---
Thailand's Pee Clock has had a busy time collaborating this year. In January, he linked up with fellow Thai MCs in Saran, Younggu, and GUNNER for their single 'อย่าเช็ค'. March saw the release of 'ไม่เหมือนใคร', which featured himself and Rap stars YOUNGOHM and CHUNWEN, along with 'Accessories' with Diamond MQT.
Now, he's back with his fourth single of the year. This time, it's only him spitting the verses. The track, titled 'ขายเพื่อน' was released on May 5, and it's an emotional take which was inspired by real-life experiences from the Thai MC. On the track's release, Pee Clock wrote on Facebook: "I wrote this song based on a true story. I just wanted to speak from the perspective of people that others may not see."
In another post promoting the track's release, Pee Clock shared, "Let the song represent the people who don't kill your brothers, don't sue you, and don't sell out your friends." Although Pee Clock can be cryptic in his messaging, the music video for it essentially describes the ordeal in detail. It dives into the struggle of marginalized individuals, and how sometimes they have to partake in drug dealing to get by.
The music video's protagonist is seen doing it, not for the clout or the often-glorified Trap-lifestyle, but because he needs to support his family. This perspective is contrasted with another character in the video, who is also moving dope but is out there partying and flexing the said lifestyle on social media. When they get caught, the latter immediately snitches the entire drug syndicate out to the cops, while the protagonist is seen being physically tortured by them, and yet, refuses to sell out his friends.
Check out the music video for Pee Clock's 'ขายเพื่อน' down below.