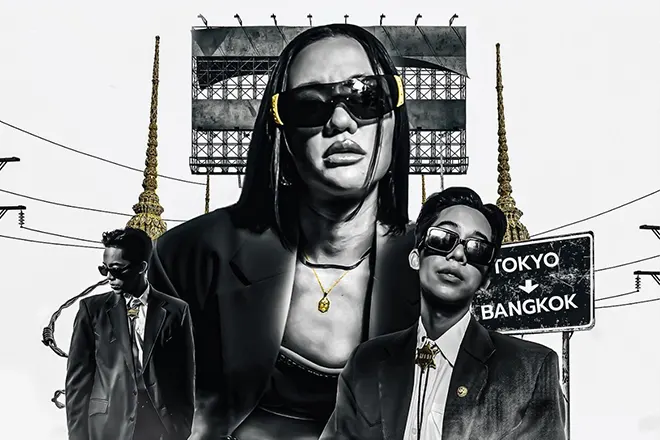 Asia
OG Bobby & Awich make 'em say 'YEAH'
Thailand & Japan stand up
---
There's this cliche saying that there are only three certainties in life: birth, death, and change. However, I'd argue that there's also a fourth - when OG Bobby drops a track, it'll be a banger. Take a dive into his discography, and you'd see why. And what do you get when the Thai rap star links up with one of Japan's greatest female MCs, Awich? That's right, an absolute banger. On April 6, OG Bobby released a single featuring Awich titled 'YEAH,' produced by none other than Hype Train's CEO himself, NINO.
The three-and-a-half-minute track peels away from all the overly-produced sounds that we hear so often these days. Instead, a simple yet incredibly infectious piano melody drives the track, while a bouncy hi-hat and snare drum pattern carries its rhythm.
OG Bobby and Awich both share duties on the track's hook, while respectively tearing up their individual verses. 'YEAH' is not trying to be anything but an anthemic celebration of their statuses in the game, and how they're the "hot shit" that "only drop hits."
Check out the official music video for OG Bobby and Awich's 'YEAH' below.