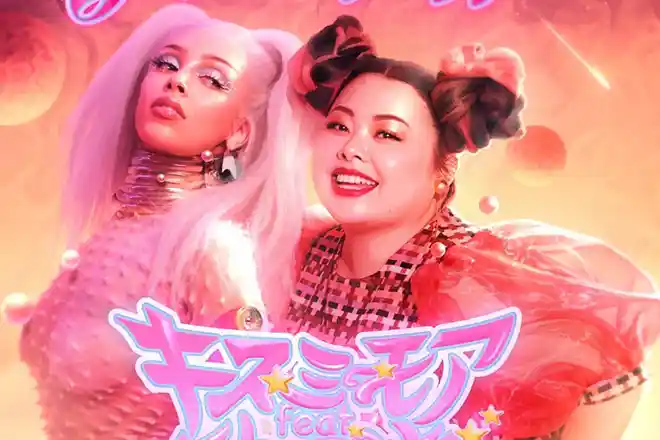 New Releases
Naomi Watanabe redoes Doja Cat's 'Kiss Me More'
The international hit gets a Japanese rework
---
Doja Cat has been on an upwards trajectory since she released the Planet Her album in 2021. 'Kiss Me More' was the lead single on that album, and the song was so popular that it was nominated for Record of the Year and Song of the Year at the 2021 Grammy Awards.
In Japan, though, 'Kiss Me More' didn't do that well on the charts. It only reached 97 on the top 100. Therefore comedian Naomi Watanabe has recently dropped a remake and it's not a cheeky send-up. Instead, Awich changed the lyrics that SZA sung to Japanese, and now the song is getting a lot of views on YouTube. On Instagram, Naomi said that Awich gave her some private rapping classes. "It's my first time rapping!" she noted.
This isn't the first time that Doja Cat has tapped into the Japanese market. On Saweetie's 'Best Friend,' Doja has a verse, and there was an Asian remix with Korean-Japanese rapper Chanmina. Asia is a huge market, and Doja [as well as her record company] know that live shows are happening and everyone wants to see her live. Getting Naomi Watanabe [and Awich] to remix her track is a great way to keep the buzz going.
Check out Naomi Wantanabe doing Doja Cat's 'Kiss Me More' below.