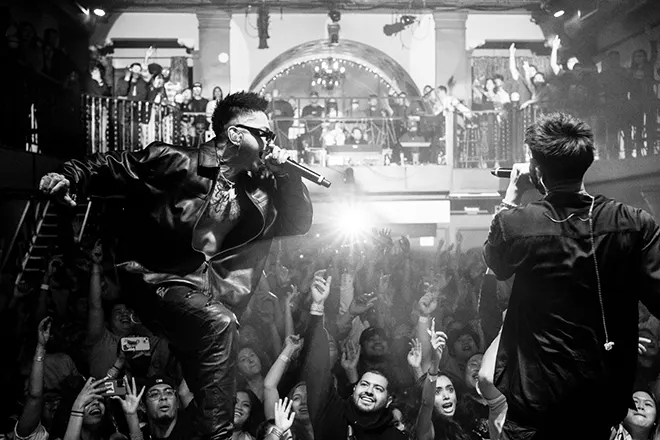 New Releases
Manila Grey unleashes 'Again and Again'
The single is the teaser before the Spirits EP drops
---
The rumors of Trap being dead are untrue. Even though the BPMs of Hip Hop songs have been rising like the temperatures during this climate change crisis, good, slow Trap still hits the spot.
Take 'Again and Again' by Vancouver's Manila Grey. It's eerie. It has an undercurrent of danger. It feels like a robbery is about to happen. And that's just the beat by Azel North. Soliven and Neeko aren't messing around when it comes to the lyrics. They shout out everything that is needed for a Trap banger - Ducatis, Pateks, and Hispanics with big asses - and that's just in the first verse. Both rappers flex like there's no tomorrow because the way the world is going, nothing is guaranteed.
The video for 'Again and Again' is filled with what all rappers dream about from topless anime characters to hanging jewelry on the grim reaper's sickle. It shows what Manila Grey is capable of, while leaving their fans wanting a bit more. The good news is that on September 9, there is more as the Hip Hop duo releases their Spirits EP, which is sure to quench that thirst.
Check out Manila Grey's 'Again and Again' below.