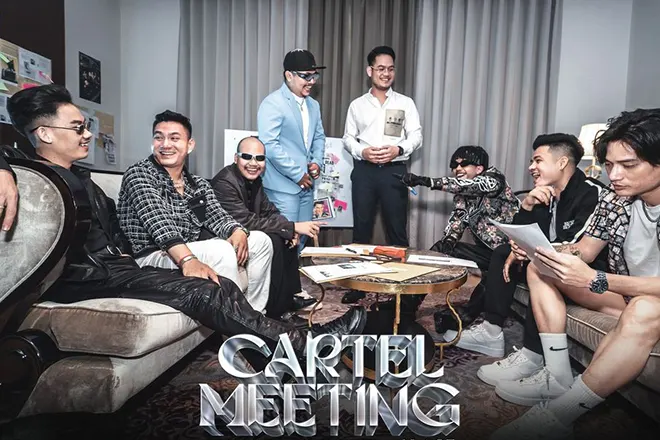 Asia
Cambodia's La Cima Cartel convenes for a glorious Cartel Meeting Volume 3
The 7-track mixtape is a brilliant mix of genres & flows
---
If you didn't hear us the first, second, third, or the fourth time around, we'll say it again - the Cambodian Hip Hop spirit is alive and well, and it's impossible to ignore all the fire that's burning up from the Kingdom of Wonder.
La Cima Cartel is one of the many Khmer collectives that are paving the way for its burgeoning scene. Founded by RXTHY, the collective manages some of the illest underground MCs in Cambodia. And on April 10, they released the third volume of Cartel Meeting Volume 3, a mixtape featuring the artists from their collective.
The rappers on it are Hasha, YCN Tomie, Meezy24k, All3rgy, YCN Dizzy, Mut Phearin, and YCN Rakhie. Although it's only April, one could argue that this body of work has the potential to be one of the projects of the year. It's a brilliant mix of different sounds and genres and the MCs don't hold back on any of the tracks either.
The first track, 'ណយអឿយ' is an excellent take on Drill, blending in the grimey aspects of the subgenre as well as the commercial sounds of it that we hear more often in recent times. 'ស្រាមួយកែវ [My Juice]', the second track of the tape features a lush House instrumentation that is backdropped by a sample of a woman singing in Khmer.
'អូនសីតា' is an Afrobeat-inspired cut, while 'មួយខ្សឺត' takes on an off-kilter approach. 'កំរ' smooths it out for a soulful filler, while the last two tracks of the project, '10' and 'ធ្មេញមាស' erupt as two no-nonsense heaters.
The cool part of Cartel Meeting is that none of the tracks sounds similar to one another, and that's a credit to the producers as well as the MCs for their range. Cartel Meeting is a refreshing listen that gets better each time it's played.
Check out La Cima Cartel's Cartel Meeting Volume 3 down below.