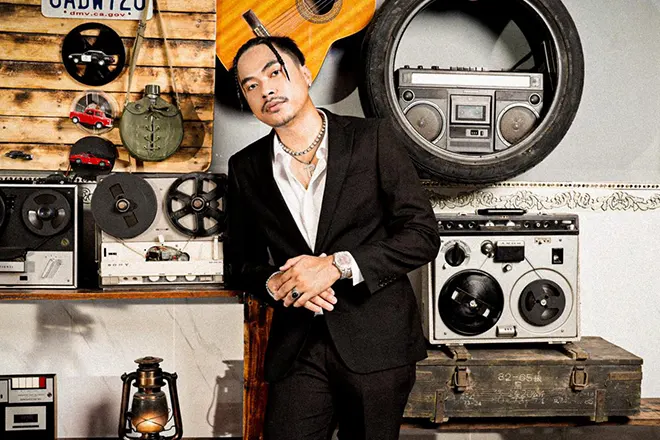 Asia
Tempo Tris proves the Cambodian spirit is alive & well on 'អូន អូន [Oun Oun]'
The Asian sounds & Hip Hop beats blend perfectly
---
The Cambodian spirit is alive and well in 2023. We're sensing that the Khmer flare has only started shining through, and there's so much more to come from this special place. The MCs coming out of Cambodia's channels right now are absolutely killing it, and LiFTED is here for it.
One of the MCs that is making moves on our radar is Tempo Tris, a 26-year-old rapper. On March 27, he dropped his first single of the year titled 'អូន អូន [Oun Oun]'. The three-minute track's instrumentation features a perfect blend of traditional Asian sounds together with contemporary Hip Hop beats.
Coupled together with a catchy sing-song flow from the Cambodian MC, it makes for a catchy tune that will linger in your head for days. Tempo Tris displays a fantastic range on his brand new single, and even though this is the first time we've posted something about him on LiFTED, we guarantee it won't be the last.
Check out the official visualizer for 'អូន អូន [Oun Oun]' down below.