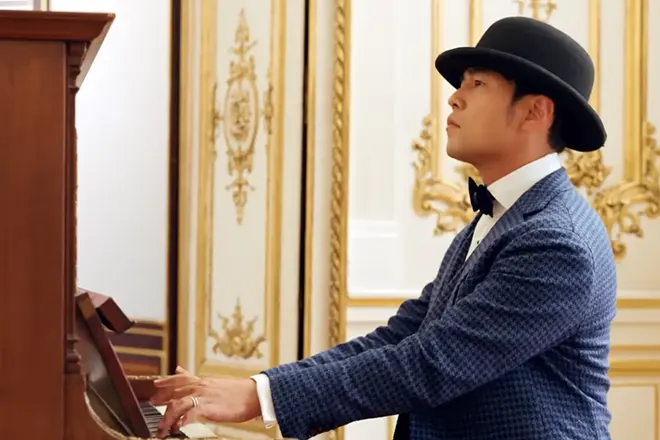 Asia
Heritage meets modernity on Jay Chou's 'Greatest Works of Art'
The King of Mandopop is back to shake things up
---
Those who are familiar with Taiwanese music must have heard of the legendary multi-faceted Pop star, producer, actor, composer, and singer-songwriter Jay Chou. He is one of the first Pop artists to bring Mandarin Hip Hop into homes around Asia back in the early 2000s. W​ith his good looks and catchy music, Jay resonated with many young people and became super popular and influential.
Some of his classic rap songs includes '愛在西元前' [Love Before BC], '忍者' [Ninja], '雙截棍' [Nunchucks], '以父之名' [In The Name of The Father], '懦夫' [Coward], '我的地盤' [My Territory], '將軍' [General], '止戰之殤' [Wounds of War], '夜曲' [Nocturne], '逆鱗' [Against], '無雙' [Incomparable]. Jay's music has always mixed in diverse sounds such as Chinese and Western music, Classical instrumentals, as well as Metal, Rock, R&B, and Mandopop. Jay has clearly demonstrated his talent and won the hearts of many people, and kept him on top of his game ever since he started his career in 2000.

Jay has always represented Hip Hop, even though it could be questionable at times. In videos like '鞋子特大號' [Extra Large Shoes], '床邊故事' [Bedtime Stories], as well as the Hip Hop Disco track '一口氣全唸對' [One Breath], and funky Hip Hop track '陽明山' [Yang-Ming Mountain] featuring Brooklyn dancer Henry Link, Jay brings in Taiwanese street dancers to pop, lock, and break.
While not as Hip Hop as a lot of his other work, Jay's self-directed latest video, 'Greatest Works of Art,' has some Hip Hop elements. Filmed in the Samaritaine department store in Paris, the video features magic and time travel, things that Jay has always been a fan of.
Did we mention grandeur? Jay starts off with a piano solo, time travels with Dalí, Matisse, Monet, and Van Gogh, and tops it off with a piano battle with Chinese pianist Lang Lang. Jay Chou shows the world why he is and probably will always be the undisputed King of Mandopop.
Check out Jay Chou's 'Greatest Works of Art' below.