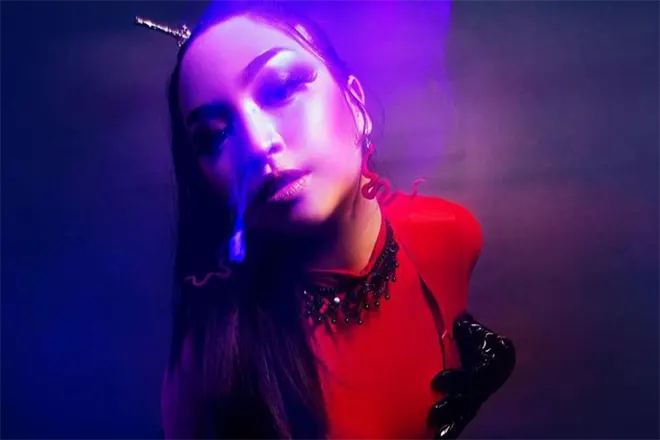 New Releases
Hyperpop is the name of the game on Lil Asian Thiccie's VR-GF EP
The five-track EP is an interesting listening experience
---
We've seen a lot of MCs experimenting with different sounds over the years. Most recently, mega stars like the likes of Drake and Beyoncé delved into the realms of House music. But for the Malaysian MC, Lil Asian Thiccie, such a feat isn't new to her – she's always been known to be fluid in terms of the sound she puts out to the world.
On December 15, Lil Asian Thiccie dropped an EP titled VR-GF. The project consists of five tracks, 'XOXO,' 'Lie 2 U,' 'LATE NITE SNACK,' 'HOLE,' and 'xXXbraiinnssXXx'. Two of them, 'Lie 2 U' and 'HOLE,' were previously released singles. On VR-GF, she strips away from the normalities of Hip Hop and opts for a Hyperpop approach – from each track's production to her delivery.
In an email to LiFTED in May, the Malaysian MC shared why she wanted to experiment with the Hyperpop genre. "There's something about the sound of pots and pans, 8-bit in the key of hardcore, chewing-on-a-mainframe, and calling it music that really speaks to me."
When quizzed on whether she would incorporate elements of Hip Hop onto the EP, she said: "I think everyone can expect that there'll be a little something for everybody whether you like Pop music, Hyperpop, Hyper-Trap, Bimbo music, Screamo, blah blah blah. I'm a people pleaser." And she came through with her promise. On 'Lie 2 U', she lays down bars over a melodic and swinging beat, in the same way we've always known her prowess as an MC to be.
VR-GF takes you on an interesting musical listening experience. Each track sounds completely different from the others, and you can tell that Lil Asian Thiccie is having fun experimenting with all the new sounds.
Listen to Lil Asian Thiccie's VR-GF below.