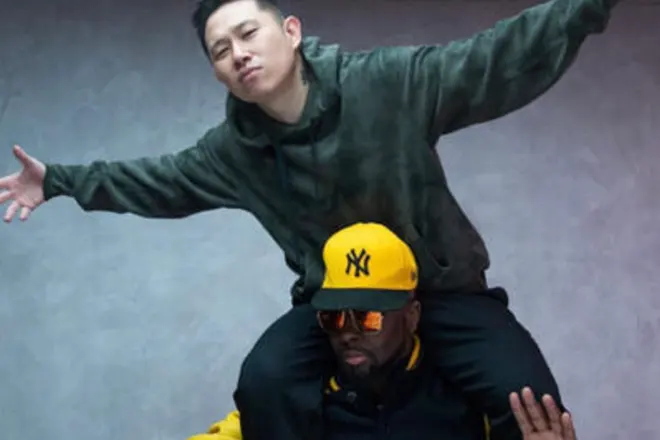 Global
20 years after 'Learn Chinese', MC Jin & Wyclef are back at it
The freestyle video from the driveway is everything
---
2023 marks the 20th anniversary of MC Jin's groundbreaking track 'Learn Chinese,' produced by The Fugees' Wyclef Jean. The two MCs got together over the Lunar New Year for a freestyle session posted on MC Jin's Instagram, and it is everything.
As Wyclef strums his guitar while leaning on a Harley Davidson, MC Jin first rhymes in Cantonese then some English. It's proof that even after 20 years, the two are still very good friends and in a good place.
The last time LiFTED saw Wyclef and Jin together was in 2021 when they put out the video for 'Stop the Hatred.' This was after Jin got up in front of a crowd of thousands at a Stop the Hate rally in New York City. He realized that people were starting to pit underrepresented people [Asians and Blacks] against each other and reached out to an old friend who he could trust.
Since this is the 20th anniversary of 'Learn Chinese,' and with the explosion of Asian Hip Hop, we can only hope for more of the Cantonese-Creole connection over the years.
Check out Wyclef and MC Jin's video below.