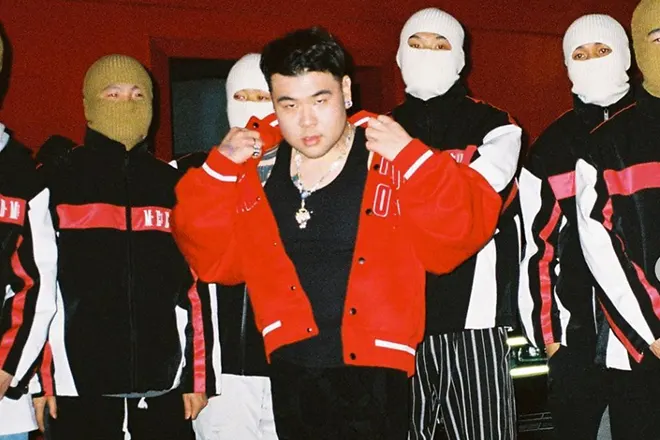 New Releases
From Chengdu to Chicago, KnowKnow drops an anthemic Drill heater with Narchy Wolf, ''小汽车 [Cars]'
KnowKnow on a Drill beat? Yes, please
---
Thanks to the city of Chicago, we have brilliant music genres like Blues, House, and of course, the subgenre that's dominating the Hip Hop circuit right now, Drill. Despite its Chicagoan roots, Drill gained commercial success in the UK, birthing a distinct style of production, which was then popularized by the late Pop Smoke.
The Drill that we know and love today is characterized by its ominous and darker-sounding beats, sliding basslines, and thumping kick drums. KnowKnow, one-fourth of the Chengdu kings Higher Brothers, is not an MC you'd associate with Drill – but on April 1, he dropped an absolute banger of a Drill track with an up-and-coming MC, Narchy Wolf [那奇沃夫], titled '小汽车 [Cars]'.
On it, KnowKnow pays homage to the subgenre's roots, as he spits his bars in the track's opening, saying: "I'm coming, coming/The prettiest guy on the street, making Chengdu into Chicago." We've always known KnowKnow's rapping prowess, and witnessing him absolutely murdering a Drill beat feels right. Narchy Wolf follows from where KnowKnow left off for the track's second verse, delivering heat in a fast-and-furious approach.
An accompanying music video came with the track's release, and of course, the duo is flexing on it hard with luxury cars, as the single's title suggests. '小汽车 [Cars]' marks the third single KnowKnow has released in 2023 thus far, and we're definitely keeping our eyes peeled for a potential album release.

Check out the official music video for KnowKnow and Narchy Wolf's '小汽车 [Cars]' below.