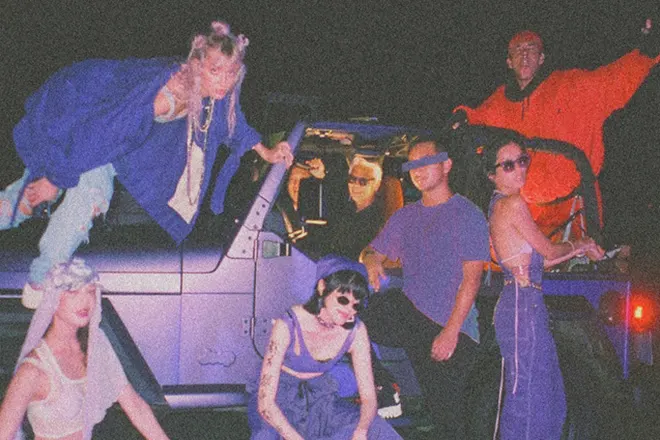 New Releases
RHYME SO & Kazuo come together for 'TYO - NYC'
A stellar take on Hip Hop & Dance music
---
Hip Hop and Dance music have always shared certain similar elements, whether that's through turntablism or direct influences from the subgenres. The realms in which the two cultures exist often allow people from the respective scenes to brush shoulders. We've seen that happen recently with Drake's Honestly, Nevermind project which saw House DJs and producer Black Coffee working on the project. Beyonce's Renaissance project had Honey Dijon and Skrillex on board. Most recently, Kelela's sophomore album, Raven, featured the iconic likes of Kaytranada and LSDXOXO.
It comes with no surprise when RHYME SO, a duo that comprises the celebrated Japanese DJ and producer, Shinichi Osawa (MONDO GROSSO) and Sydney-born vocalist, DJ, and poet, RHYME teamed up with Kazuo, a Japanese rapper and one of LiFTED's Next 5.
The collaboration spawned a stellar effort between the three, which culminated in a track titled 'TYO - NYC.' Just going off the track's title alone, Kazuo is the perfect fit for it, having spent a big chunk of his life thus far between Tokyo and New York City.
You can't box the track's instrumentation into a specific genre. There are the squelching sounds of Acid House splayed all over the track, while a driving four-on-the-floor beat that epitomizes most classic House cuts runs through the middle of it, diverging from a distinctive Hip Hop kick drum and snare pattern used on the opening half of 'TYO-NYC.' Kazuo sprays his bars over the glorious production in a controlled frenzy. He starts off calm and collected, before going off the rails and spitting in a fast-and-furious fashion as the BPMs keep going up. Just like the title suggests, the Japanese MC raps bilingually through Japanese and English, marrying the two cultures together.

RHYME takes on the hook duties on the track, singing "Tokyo, New York City, here we go/Rock & Roll/I know what you want/What you want/What you want." The Australian artist also takes on a verse towards the end of it. The three-minute track is such a great eclectic mix of both Hip Hop and Dance, that one could immediately picture it tearing up any dancefloor at peak time.
Check out RHYME SO and Kazuo's 'TYO - NYC' below.