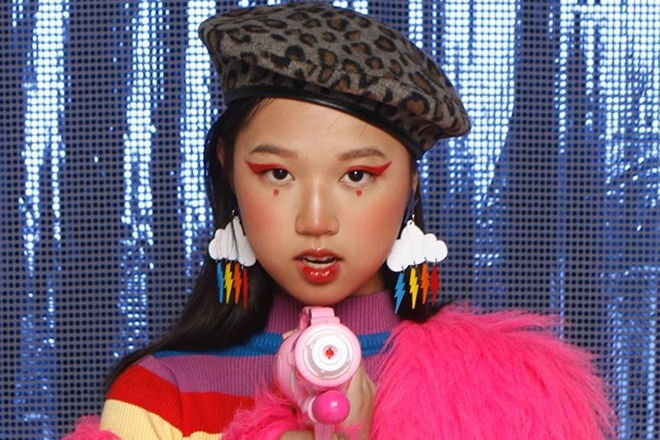 Asia
Kim! is here to 'Whoa!' You
Dubbed 'Cute Little Savage,' the 15-year-old Indonesian MC is here to make waves
---
Hip Hop has always been for the children and nothing excites us more than seeing new blood getting in the game. From Indonesia, 15-year-old Kim! is the latest addition to the already-thriving Hip Hop scene, as she recently released her debut album and music video.
Titled 'Cute Little Savage Vol.1,' Kim! is here to manifest the bubbly teenage girl vibe with strong raps and spicy dance moves. The young starlet began her musical career back in 2017 when she won over Indonesia's heart in the hit reality show The Voice Kids Indonesia, in which she came in third place. While most people know her as a mesmerizing singer, Kim! drops the bomb in her debut music video 'Whoa!', reinventing herself as a feisty rapper and dancer with massive swag as she raps about 'rainbow-colored sparkles' and 'unicorn power.' One might think this sounds childish, but Kim! sells it effortlessly with her fierce delivery and swag-filled dance moves.
Cute Little Savage Vol. revolves around Kim!'s youthful exuberance and the teenage stories everyone likes to reminisce about - first loves and heartbreaks, bullying, and developing deep friendships. The overall vibe is bubbly and scrappy while fully exhibiting Kim!'s versatility. Considering this is only her debut album, it is safe to assure Kim! Is destined to achieve greatness.
Check out Kim!'s 'Whoa!' below.