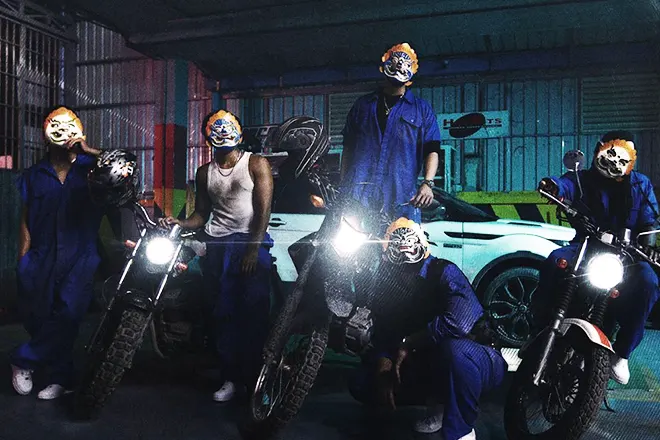 New Releases
Klap Ya Handz is giving out tune-ups with their latest 'CYPHER'
The track produced by AMARA features Vin Vitou, RuthKo, Izame Siva & 8GK
---
A mechanic's workshop is a perfect place for a cypher because it's a spot where older vehicles go to get tuned up. Klap Ya Handz's latest cypher takes place in a mechanic's workshop and the beat made by AMARA starts off with some bleak drums and samples some old Cambodian music as the MCs go off on it.
Vin Vitou slides out from under the car first. His rhymes are fire and he's got a distinct voice and a wicked flow. Those drums kick back in an AMARA is up next. He's rapping from the top of a hydraulic jack in English and he's dope. "Klapyahands/Don't call me dapper Dan/They call me drippy Drew/And that's like deja vu/You can just call me AMARA now/The shit that you hear is AMARA sound/AMARA audio/I'm outta cardio/Been running shit up since I started yo"
There's another drum interlude before RuthKo does his thing. After his verse, the track takes an R&B breakdown with Izame Siva before 8GK finishes it up. Five separate verses for seven minutes is a lot of music, but Klap Ya Handz shows why they are the pioneers in the Cambodian Hip Hop scene with incredible rapping and visuals all the way through.
Check out the Klap Ya Handz 'CYPHER' below.