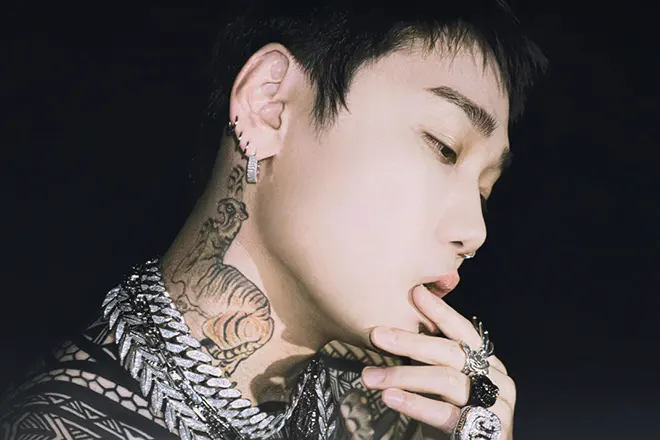 New Releases
JUSTHIS Is soothing on Do Not Go Gentle Into That Good Night II
The Korean rapper drops the sequel to his two-song EP in 2021
---
With some of the best and most iconic features in Korean Hip Hop to date like on 'MOMM' by Kid Milli and 'VVS' by Mirani, JUSTHIS is able to deliver blistering verses that energize and showcase his knack for painting vivid imagery. A veteran independent rapper who debuted in 2015, JUSTHIS has made waves as one of the most exciting voices in the country's rap scene today – especially so through his appearances on 'Show Me The Money seasons 9 and 10. On his latest EP, JUSTHIS shows us another side of himself – a much more tranquil and soothing project than before.
Do Not Go Gentle Into That Good Night II features songs like the title track and 'Noble Game,' which see JUSTHIS rapping over chill beats, with smooth performances that calmly set the tone for the project. Alongside fellow Korean rappers such as KWAII, Don Malik, GongGongGoo009, and Illnit, JUSTHIS' lowkey delivery still remains engaging amongst these top-tier talents. 'Red Pill,' 'Fax,' and '2022 Fr33styl3' ramp up the energy though still keeping to the overall atmosphere of the EP.
As one of the best rappers in Korea today, JUSTHIS' range here is a further testament to his talent in the genre. Do Not Go Gentle Into That Good Night II is an exciting teaser for any of his upcoming releases.
Check out JUSTHIS' Do Not Go Gentle Into That Good Night II below.