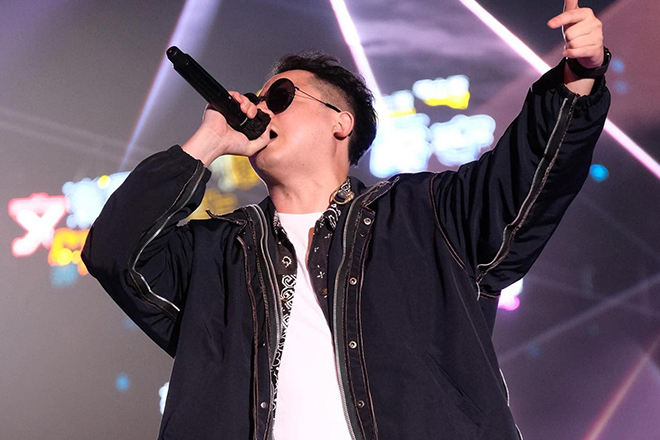 Asia
Hong Kong Hip Hop represents with surprise performance on Chill Club
Hip Hop is gaining more exposure in the mainstream
---
On April 24, JB, MastaMic, Kiri T, Tomfatki, and Billy Choi performed a live medley on the Chill Club Awards hosted by ViuTV. After the show hit the air, a lot of people were talking about it as it symbolized how underground Hip Hop music is rising and making its way into the mainstream in Hong Kong.
First up on this impressive show was MastaMic, well known for his lyrical flow, and one of the OGs of Hong Kong Hip Hop who has been rapping since 2005. Starting in 2007, Mic would do a yearly 'Rap Up' of the social and political issues, which got him invited to be a frequent guest in the RTHK show 'Headliner' which satires current affairs in Hong Kong. In 2017, he ended the series with the 10th rap up. Since then, Mic hasn't been too active on the scene but the songs he performed on Chill Club were part of newly-written freestyles plus a 2018 track, 'FIRE.' The live band version is definitely different from his original cyberpunk vibe, but it still goes hard.
Next up was our April cover star JB. The music turned more hardcore punk with a bassline that hits hard as he split playful bars of 'I Like To Play,' one of his hit singles. Pop singer Kiri T sang her song, 'Psycho,' which softened up the set with a dreamy R&B vibe, giving viewers some ear candy before the last group TomFatKi and Billy Choi dropped their TV live version of their viral hit 'Tin Shui Wai Gang Gang.' This song is hard, talking about their gangster lifestyle in the hood, where a lot of rappers and dancers come from.


The audience and especially Hip Hop fans, were all hyped by how ViuTV appreciated local Hip Hop and brought them to the big stage. It now feels like Hip Hop is being more socially accepted in Hong Kong. Some people commented that Chill Club should add a Hip Hop award, but we are just looking forward to the first What's Good Music Awards in August of this year.
Check out the live medley of JB, MastaMic, Kiri T, Tomfatki & Billy Choi on Chill Club below.