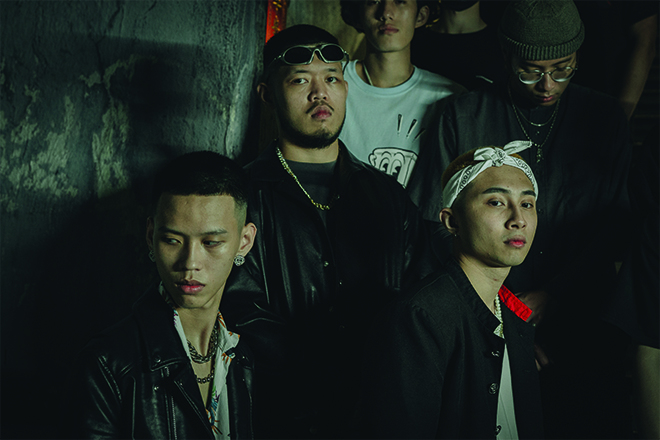 New Releases
TomFatKi joins up with Billy Choi & East City for '由低做起'
Hong Kong creators reaping what they have sown
---
In search of success, many YouTubers try making music and TomFatKi is no different. Alongside rapper Billy Choi and music producer East City, TomFatKi is back with another energetic banger that oozes triumph in their music video '由低做起' which translates to 'Started from the Bottom.'
TomFatKi is a trio of YouTubers that amassed a following primarily for their vlogs and creative content. A few years back, they decided to try their hand in making original music as well. With the help of their musical director Travis Good and the talented Billy Choi, they have created viral hits such as '天水圍驚驚,' 'Rolling Now,' and many more.
Travis has been involved in making numerous hits and wants people to know that everything TomFatKi does is for the love of the creative process. He said, "We hope our fans and listeners can keep in mind that our music is meant to be enjoyed as entertainment and not to be taken seriously - whether it be vibing, singing and dancing along with your friends, or just relaxing and having a good time - this is what we want our fans to take from our music."
Travis continued, "The way of life in Hong Kong can get quite stressful. We do not wish to add to this stress by preaching and expecting people to take us seriously, nor do we wish to compare ourselves to anybody. Being able to share three minutes of visuals and music that we enjoyed making to help you get away from the hustle of the city and unwind for a bit is all we aim to do for our listeners."

TomFatKi, Billy Choi, and East City are among the many rising artists who are helping shape the Hip Hop culture in Hong Kong today. Whether it is due to their craft or individual personalities, TomFatKi and their peers have organically accumulated one of the most loyal fan bases in their city.
Watch TomFatKi, Billy Choi, and East City's '由低做起' below.