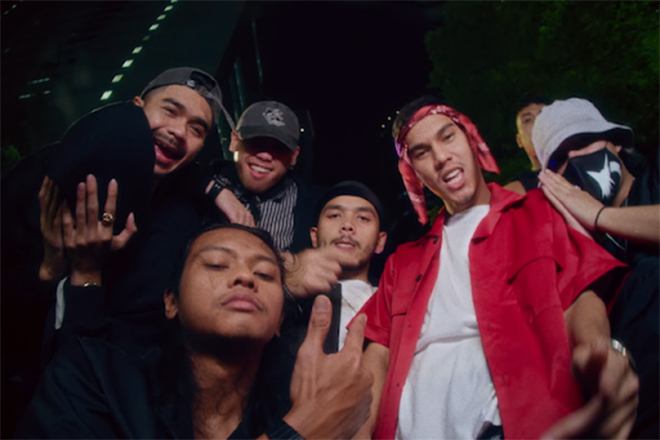 Asia
K-Clique gets G-Funky with it in new single 'SUSTENTO'
Ride or die with the Malaysian crew
---
After years of hustling, Malaysia's K-Clique is on the come up and the name gets respect in Asian Hip Hop circles. The crew was on a brief hiatus but they have finally returned with their latest single 'SUSTENTO.'
Over the past six months, members of K-Clique have pursued different paths with individual releases and albums, so it is great to see the group of MCs back together. Released by Dotak Music, 'SUSTENTO' is a banger that harnesses the versatility and distinctive sound of the group.
With a G-Funk beat dipped into darkness, K-Clique quickly establishes the track as a celebration of brotherhood and having each other's back with a repetitive chanting of "ride or die." The crew rides the 'SUSTENTO' beat smoothly and drops their verses in Malay and English, and this is where K-Clique excels. While the nine MCs were all rapping about individual matters, from getting girls to finding success, their chemistry is tight, which allows them to shine as a group and as individual rappers.
The music video shows K-Clique roaming around the city of Kuala Lumpur in a fancy party bus and dancing in harmony. You can sense the mutual love and respect they have for each other on-screen as everything just clicks.
Check out K-Clique's 'SUSTENDO' below.