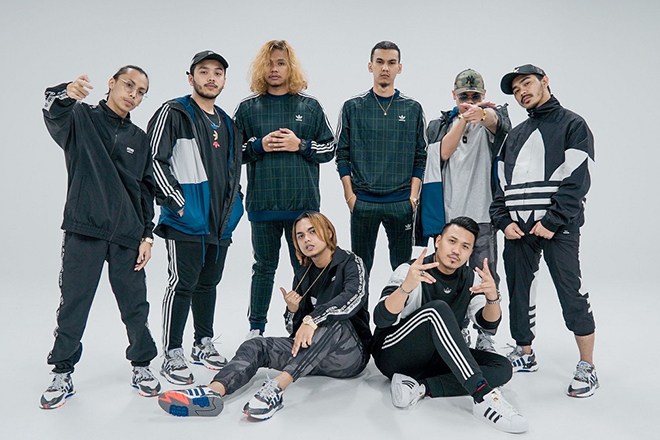 Asia
K-Clique celebrates its 7th anniversary with a 6-minute Drill workout
Started from the bottom now K-Clique is here
---
Nine-man Malaysian Rap group K-Clique has slowly and steadily shaken up the underground scene. Formed in 2014, it took years for the ultimate Hip Hop group to earn their names. Now, they are celebrating their 7th anniversary with a 6-minute ominous Drill workout from producer Para Ahli.
Starting as a local rap group, K-Clique had to endure several years of constant struggle. 'SEBELUM/PARACETAMOL' is a celebration of K-Clique's hard-earned success. The song leads with an eerie hook over a haunting Drill beat and each of the eight rappers contributes hard-hitting bars. MK, Noki, Tuju, SoMean, KDeaf, FareedPF, Gnello, and NastyNas each take a unique spin on their tales of striving to succeed. Hustling has been an everlasting theme in the genre, but nobody tells it like the humble and genuine K-Clique.

K-Clique's success did not happen overnight. The group was considered too underground for many years until their sixth album, Dreams, which took them to the pinnacle of mainstream popularity with guest appearances by big names like SonaOne and Joe Flizzow. In 2020, the group was nominated for MTV European Music Awards, topped Spotify's chart as the most-streamed artists, and now they are signed with record label Todak Music for several collaborative projects, including being the spokesperson for a soon-to-be-launched street fashion brand.
Check out K-Clique's 'SEBELUM/PARACETAMOL' below.