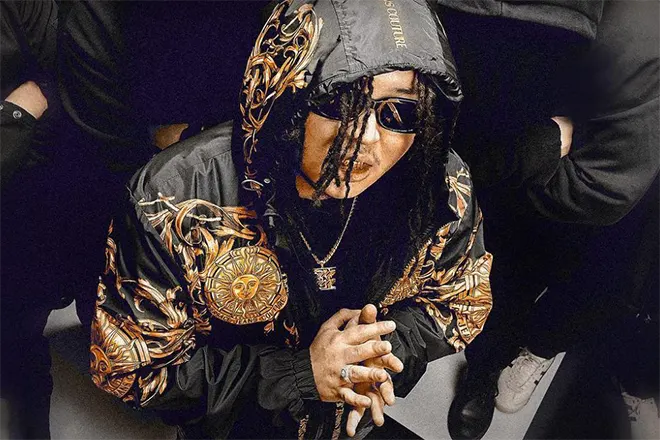 Asia
GINJIN returns with rock hard 'Sharavjumps'
His new song an homage to Mongolian hoops legend
---
The hook on Yo Gotti's 'Women Lie, Men Lie' famously declared that "Women lie, men lie, numbers don't lie." And that's the truth – everyone lies, but no matter what, the streets will always know. That exact sentiment opens up GINJIN's latest single, 'Sharavjumps': "You don't gotta like this sh*t, man, cause the motherf*ckin streets gon' love it anyway."
GINJIN pays tribute to Mongolian basketball icon Ts Sharavjamts. The track is dark and plodding, with a thunderous, staccato Trap beat that let's GINJIN's trademark raspy vocals carry the rhythm. The combination of stark chords, a slow, heavy beat and his hard, forceful bars is reminiscent of another Asian superstar – India's DIVINE.
Now that's a collab we'd pay to see!
This hard-hitting heater arrived on all streaming platforms on April 24, and it's GINJIN's third single of the year. January saw the release of the melodic Drill track 'Hediin Be?', while the groovy 'Emegteichuud' came in March. GINJIN's versatility is one of the many reasons why he is the king of Mongolian Hip Hop – he doesn't box himself to a specific sound, and he's proven multiple times that he'll murder any sort of beat.
The video is visually eye-catching under Bronzehero's direction. It's all shadows and equally shadowy figures in black hoodies, and even some hottie cheerleaders. GINJIN's matching gold grills and Versace hoodie is a nice touch.
We hear that this song is a precursor to a full album titled Ghetto Buddha that's due by the end of the year. Stay tuned for more on that.
Check out the music video for GINJIN's 'Sharavjumps' down below.