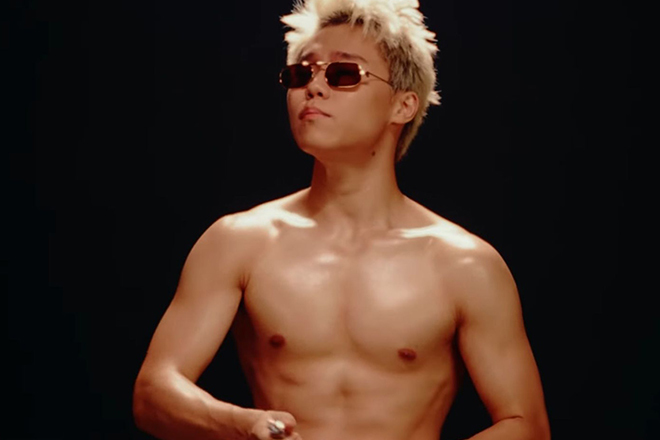 Asia
Gareth T gets Crazy Sexy Cool in new single & visual 'Dinner in Bed'
The steamy new song dropped on Valentine's Day
---
Hong Kong R&B singer Gareth T has shed his lovable nerd image in a sexy new remake of his hit single '勁浪漫 超溫馨'[Super Romantic Mega Warm], originally released last November. The new stripped-down version is called 'Dinner in Bed' and has a simple acoustic guitar track, with Gareth's trademark breathy R&B stylings. The new version is also in English, making inevitable Justin Bieber comparisons more obvious.
Make no mistake, Gareth T is an artist who has carved out a very interesting niche in Hong Kong's music scene. Previously, he played on his own perceived shortcomings – he's not tall, doesn't have idol looks, etc – but it's worked well for him because he can pull off a sexy vocal and has written some funny and clever songs. The perfect example is last year's 'Boyfriend Material' which captured the hearts of many young Hong Kong ladies.
In the original version, Gareth T played his role to perfection, as a poor boy embarrassing his girlfriend's family and meaning well but ultimately not being anyone's ideal version of a good Chinese boy. It was funny, and he was cast as the cute ne'er do well. In the new version, he's naked and channeling D'Angelo's 'Untitled' [How Does It Feel], looking buff, singing about dinner in bed, having brunch with sex, and leaving scratch marks. Shot from the waist up, it appears that the memories are too much, causing him to pleasure himself only to find that he's scrambling eggs in a pan as the camera pulls away.
It's shocking, then silly, and ultimately funny and clever. Kudos to the director Terry Chun Hei To for the concept, and to Gareth T for going all in, including two weeks of training to lose his baby face. Since Valentine's Day was effectively canceled in Hong Kong this year, the visual for 'Dinner in Bed' has gotten everyone talking, proving once again that you don't need bells and whistles if you have a simple idea and great execution.
Check out Gareth T's 'Dinner in Bed' below.