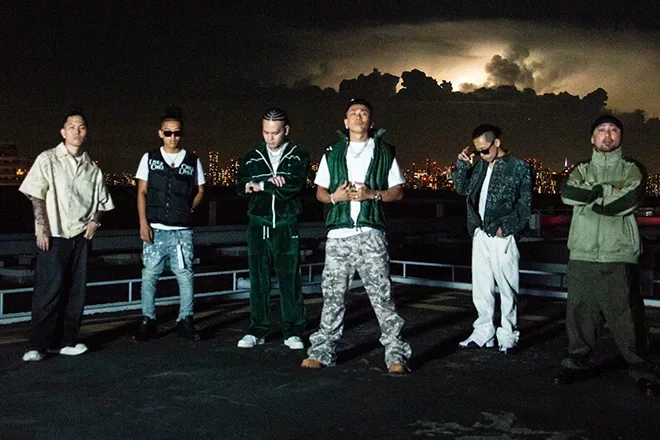 Asia
¥ellow Bucks & YZERR remix 'Higher' with Tiji Jojo, eyden, Bonbero & SEEDA
A taste of Japan's finest
---
In June, the Japanese MC ¥ellow Bucks dropped an incredible five-track EP titled Survive. One of the standout tracks on it was 'Higher,' a slow-burning two-minute heater that featured fellow Japanese MC YZERR.
Now, the track has been given the remix treatment, with four additional verses from a stellar crew of Japanese MCs - Tiji Jojo, eyden, Bonbero, and SEEDA. Usually in a remix, the original verses from the MCs would be retained. However, on this take, ¥ellow Bucks spits out a brand new opening verse. YZERR keeps his same verse because he knows it's cold. Tiji Jojo then jumps in, laying out his 16 with complete smoothness. eyden seamlessly pops in afterward, leaving no space for the track's catchy hook to build space. For its penultimate verse, Bonbero switches the flow up, opting for a more commanding double-time delivery. SEEDA then wraps it all up with a verse swimming with Auto-Tune.
There's a mixed bag of flavors and flows on this take, and that's what makes remixes so great. It retains the track's overall feel while taking into a whole new domain.
Check out the video for ¥ellow Bucks, YZERR, Tiji Jojo, eyden, Bonbero, and SEEDA's 'Higher Remix' below.