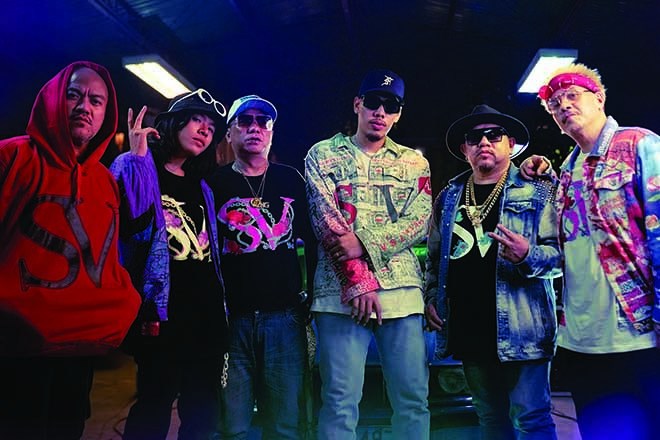 Asia
Y'all better Rekognize the talent on Def Jam Philippines
'Beautiful Day' & 'Ating Ang Gabi' are the lead singles for the label's launch
---
Def Jam Philippines is launching a groundbreaking project, Rekognize, featuring an all-star lineup, to celebrate the iconic label's entry into the market. With over 120 artists and 14 music producers from the old and new generations of Filipino Hip Hop, the year-long project is slated to have four star-studded releases. The first project, Nite N' Day EP, will feature five tracks including singles 'Beautiful Day' and 'Atin Ang Gabi' along with three other tracks by upcoming talent on the label.
The Rekognize project will not only introduce Def Jam Philippines' young, stellar roster to Pinoy Hip Hop fans but also shine the spotlight on the rich and diverse Filipino R&B movement to the global stage. "I truly believe that if you have that love for the culture, it can work and I really feel it in my gut, hoping that the same heart, passion, and energy will be shared. This won't be Def Jam Philippines' success alone but the whole Pinoy Hip Hop and R&B communities, too," shares Allan Mitchell 'Daddy A' Silonga, A&R Senior Manager of Def Jam Philippines.
Rekognize aims to celebrate the past and current generation of Pinoy MCs in a sonically diverse project, with compelling visual narratives. Kicking off Nite N' Day EP, is 'Beautiful Day' by Mike Swift, D-Coy, Alisson Shore, kiyo, and Mark Beats, which dropped earlier this year. On April 17, the video for 'Atin Ang Gabi' by Al James, Legit Misfitz, K24/7, and Calvin De Leon drops.
Pinoy and Asian Hip Hop fans, y'all better Rekognize!
'Beautiful Day' and 'Atin Ang Gabi' can be watched below.