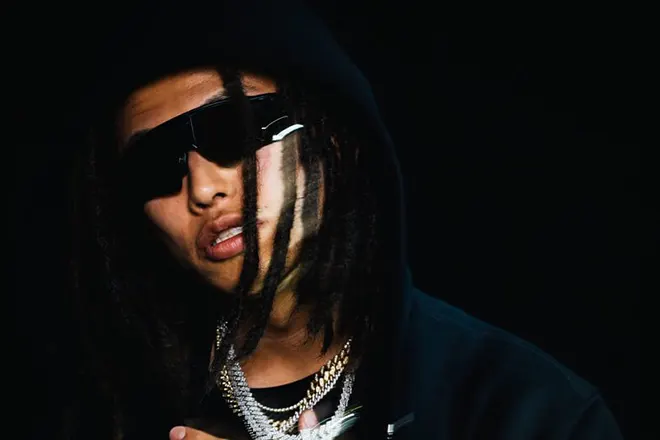 Asia
¥ellow Bucks & C.O.S.A. hit the Jersey Club sound on 'What?'
The Lil Uzi Vert-ification of Jersey Club has hit Asia
---
The first article LiFTED ever wrote was about Lil Uzi Vert's pink diamond implant in his forehead. It didn't last long as the Philly MC said someone at a Rolling Loud mosh pit knocked it out. He was an anomaly in mid-February of 2021, and he remains even more so now since he's had the slow-burning hit, 'Just Wanna Rock' take over stadiums and sports arenas, and everyone knows his dance.
While Uzi is not for everyone, one of the biggest things that his career has done is bring the Jersey Club sound of 'Just Wanna Rock' to the mainstream. This aggressive dance music ups the BPMs to 140 or more and usually has hard kick drum sounds. Other artists, most noticeably Bad Bunny's latest release, 'WHERE SHE GOES,' and the DJ Smallz 732 remix to Coi Leray's 'Players' are running wild with Jersey Club.
On ¥ellow Bucks and C.O.S.A.'s latest release, 'What?,' the Lil Uzi Vert-ification of Jersey Club has hit Asia. The song slams in the right ways as ¥ellow Bucks raps in half-time on the sped-up beat. When C.O.S.A. starts his verse, the beat drops out, and when it comes back in, the club should be properly wrecked. The Japanese MCs sound great here because their voices really contrast within the song. The Jersey Club sound is a welcome respite from all the Trap and Drill that has been banging over the past few years. Like ¥ellow Bucks says, 'What?' is next.
Check out ¥ellow Bucks and C.O.S.A. on 'What?' below.