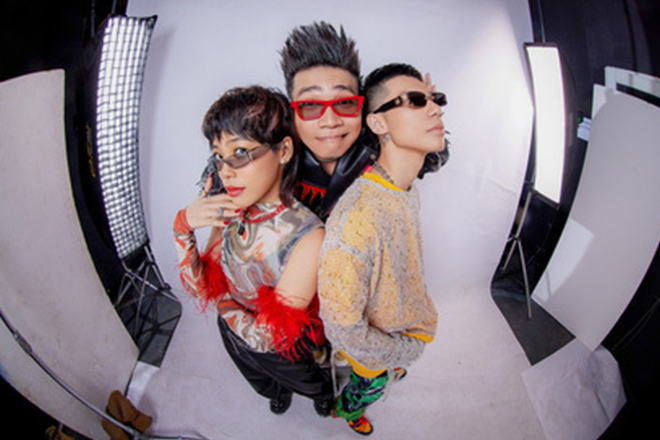 Asia
Pioneer of Vietnamese Hip Hop, WOWY, back with new single
'TẾT REAL KHUM?' is a great way to start 2022
---
It's been a year since the eccentric godfather of Vietnamese Hip Hop, WOWY, dropped any music at all. That all changed on January 5 when he released 'TẾT REAL KHUM?,' loosely translated as Happy New Year?, featuring RPT MCK and HNHNGAN.
WOWY has been representing Vietnamese Hip Hop since long before Vietnamese Hip Hop was cool. He's a true multi-hyphenate as he's an MC, but also a singer, composer, songwriter, contemporary artist, reality show judge, actor, and with humor always inflected in his work, a comedian. He's beloved by most in the Hip Hop community, and it's great to see him back doing what he does best.
'TẾT REAL KHUM?' is a trip for sure. The track starts like it's going to be a Poppy love song, but within a few seconds, RPT MCK is busting out of the TV screen and rhyming over a particularly bass-heavy Trap slapper. HNHNGAN holds down the hook as the beat flips and adds some much-needed female energy to the track. WOWY jumps on the second verse and his bowl cut really steals the show here. For an MC who has made a career out of looking flashy, the combo with the safety glasses really shows an upscale night market chic. His rhyming is on point, too, as he rides the beat produced by MASEW effortlessly.
Only a few days into the new year, and things are looking good for Vietnamese Hip Hop as their godfather has returned with a song and video that is already in major rotation everywhere.
Check out WOWY's 'TẾT REAL KHUM?' featuring MCK and HNHNGAN below.