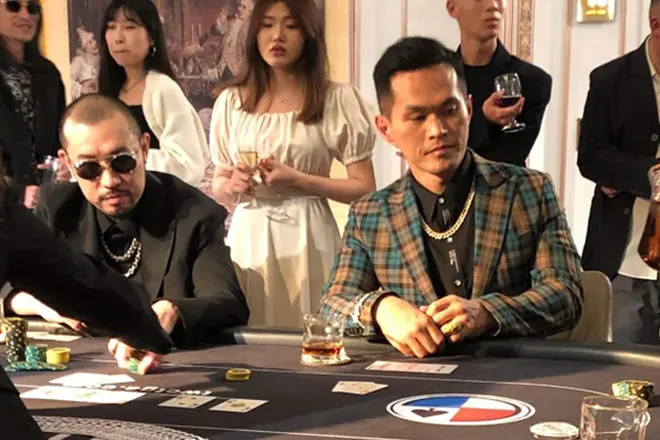 New Releases
BFFs Dwagie & MC Hotdog reunite on 'Just the 2 of Us'
Hanging out & reminiscing is a top priority for Taiwan's OG MCs
---
When discussions about Hip Hop history come up in Taiwan, there are two names that are at the top of the OG list - Dwagie and MC Hotdog. These BFFs have been tearing up the scene for more than 20 years each, and have shared the stage at underground clubs, concerts, and festivals countless times. On March 20, Dwagie released the video for his latest single, 'Just the 2 of Us,' and it features the two MCs reminiscing about the good old days that they can talk about from a golf course.
Dwagie steps up on the first verse as he talks about how they met on an online gaming forum before meeting in real life. Then, they started doing shows and getting all the good and bad things from those shows. Even now, Dwagie's mother asks him why Hotdog is saying all the crazy things in interviews.
On the hook, the two MCs are being driven around a golf course while a friend blasts a boombox from the back. MC Hotdog jumps in next and he's got all the goods. He jokes that Dwagie's magic tricks are bad, talks about him being the strongest vegan he knows, and also tries to get him to vote for him as a judge on MTVs The Rappers.
In the end, the two MCs don't talk about too many bad stories because they have kids. Instead, they just like hanging out with their brother. It's good to see that no matter how big they've become, just want to leave the girlfriends at home, have a few drinks together, and enjoy talking smack about the good old days on 'Just the 2 of Us.'
Check out Dwagie and MC Hotdog on 'Just the 2 of Us' below.