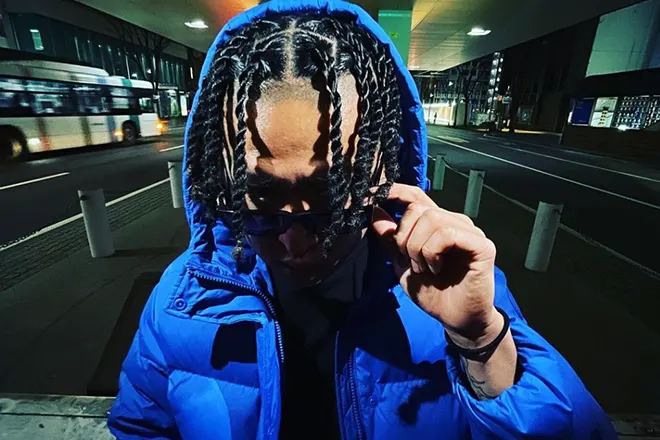 Asia
Dress Marine & JETG come together for a punchy Drill single 'NOT ON TOP'
The 2 Japanese MCs take no prisoners
---
In January, LiFTED predicted that Drill would blow up in the Asian Hip Hop world, and it certainly has been the case thus far. From commercial takes, to outrageously in-your-face cuts, the subgenre is dominating the current flow of releases in 2023.
On May 25, Japanese MCs Dress Marine and JETG released a collaborative single titled 'NOT ON TOP,' a punchy Drill number. Its production leans towards the UK side of the subgenre, with sliding basslines, dark melodies, and thumping kick drums.
Dress Marine announces himself via the track's first verse, going absolutely hard over a steady flow. JETG then takes the energy up a couple of notches through an aggressive second verse. He goes berserk on it, almost screaming through his bars, and not holding anything back.
The single came with an accompanying music video, which features the two MCs dripped out in winter attire, spraying their bars all over the streets of Japan. Although the duo proclaims they're not on top through the track's title, take one listen and you'll know that the top is the only direction they can go from here on out.
Check out the music video for Dress Marine and JETG's 'NOT ON TOP' below.