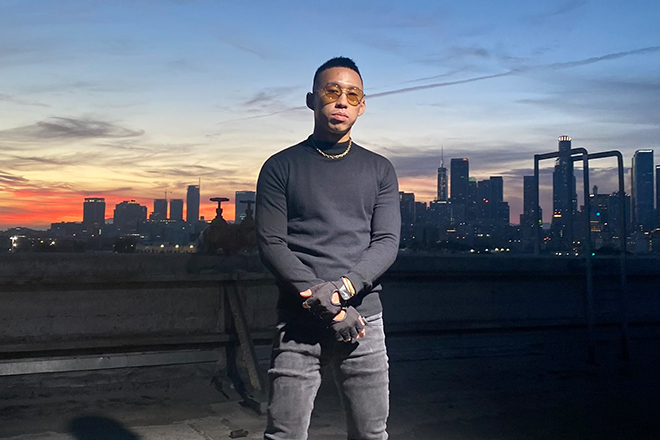 Asia
Al Rocco's new track 'W.D.W.W.' is what everybody is thinking
The MCs baritone flow fits in the pocket of the slow, simmering beat
---
For the past two years, the globe has been fighting COVID-19 with varying degrees of success. Now, as summer is approaching, the pandemic seems to be slowing down and things are returning to normal. Or are they? A month ago, Russian autocrat Vladimir Putin launched a so-called 'special military operation' against a much smaller neighbor, Ukraine. In a few days, the world united against Russia and put crippling sanctions on the world's largest country by landmass. As soon as this happened, gas prices skyrocketed, the supply chain that was already a mess is still deeply twisted up, and both Russian and Ukrainian people are dying for no real reason.
On Friday, April 8, Al Rocco dropped his protest song, 'W.D.W.W [We Don't Want War], and it's a banger. While it doesn't specifically mention Russia or Putin, there's no doubt what war he's talking about. Over a slow bubbling Trap beat by Seb Ali, Al uses his baritone voice to show the seriousness of the situation. For each bar, he uses very few syllables, so instead of a word salads that are indecipherable, 'W.D.W.W.' deliberately plods along, making each word count. The chorus is fairly simple, but that makes it all the more powerful with Al's delivery, "We don't want war/We don't want war/Look at the skies/I close my eyes/and I pray to the lord."
Hopefully, this Russian war is the last one in history. War seems so outdated when people can watch events unfolding on Tik Tok. In times of war, great things happen, and Al Rocco's 'W.D.W.W.' is one of them.
Watch Al Rocco's 'W.D.W.W.' below.