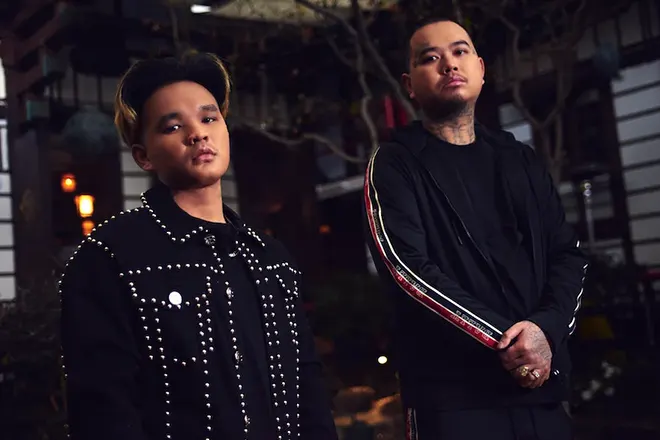 Asia
Fakers have to stay '6 Ft Away' from Star2 & $tupid Young
The Asian-American duo make their feelings clear on this track
---
There's one thing in common between the two Asian-American MCs in Star2 and $tupid Young - their Southeast Asian roots. Star2 moved to San Diego from Myanmar at the age of five, while $tupid Young was born in Long Beach, California to Cambodian parents. The two of them have carved out successful music careers for themselves, most notably with $tupid Young's viral hit 'Mando' in 2018, but things haven't always been easy.
The duo has teamed up for a single titled '6 Ft Away' via Star2's label Star2MusicGroup. On the track, the two MCs drop bar after bar about the life they're living now that they're up, as well as the lessons that they've learned from it. Star2 kicks off the track with the first verse, as he looks back on his journey as a refugee and how he used to get laughed at for his dreams. $tupid Young follows suit as he spits on the second verse about how people are showing fake love and surrounding themselves around him because of the fame.
One thing's for sure, the duo knows who's real and who isn't in their lives – and '6 Ft Away' is a blatant warning to anyone who's thinking of riding their wave. As the track's hook goes: "Everybody say they love me now cause they see the fame and the money /Y'all b*tches smell funny, better stay away from me /Matter fact, 6 feet away from me."
Check out the official music video for Star2 and $tupid Young's '6 Ft Away' down below.