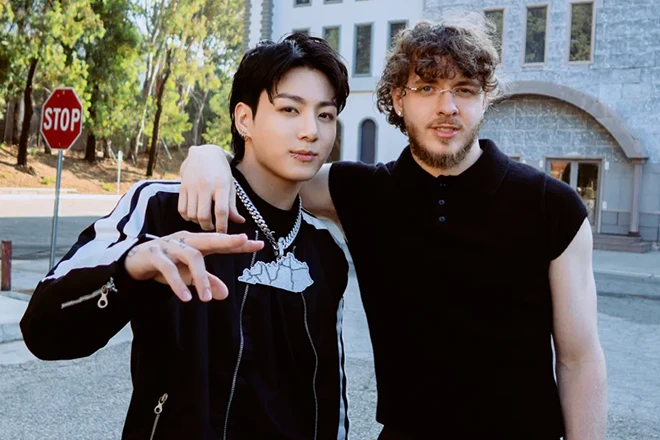 Asia
It's '3D' when Jung Kook & Jack Harlow link up
A stellar border-crossing collab between megastars
---
When it comes to the global stage, there aren't many groups that dominate it like BTS does. Even within their solo careers, the members are absolutely killing it. Back in March, Jung Ho-seok, aka j-hope, dropped a stellar collaborative track with none other than J. Cole. And now, the youngest of the lot, Jung Kook, released a brand new track with American rapper Jack Harlow.
The single is titled '3D', and it arrived on all streaming platforms on September 29. '3D' follows up from Jung Kook's last single release from July, 'Seven', which features Latto, the inaugural winner of The Rap Game, an American reality television series.
On '3D', Jung Kook and Jack Harlow complement each other perfectly, blending each other's sounds together. The K-pop star opens up the track with a verse as well as its hook, before Jack Harlow comes in during the two-minute mark, dropping a playful and smooth 16.
A music video also accompanied the track's release, and it has already amassed over 20 million views at the time of writing. It was directed by Drew Kirsch, who has also worked on music videos for the likes of YG, Taylor Swift, and Machine Gun Kelly, to name a few. The duo roams the streets, plays a game of chess, all the while while looking like a million bucks.
Jung Kook will be serving his mandatory military service at the end of the year, but it does look like he's leaving his loyal fans with great releases before a hiatus ensues.
Check out the video for Jung Kook and Jack Harlow's '3D' below.