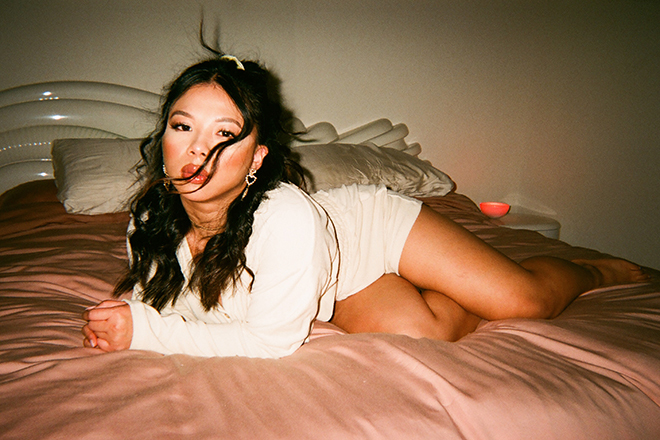 Review
Heartbreak permeates Thuy's latest video 'chances'
The Vietnamese-American songstress works an early-2000s R&B vibe with a modern twist
---
Straight out of the Bay, R&B singer Thuy shares her heartache about giving a guy too many opportunities in 'chances,' featuring LA rapper DCMBR. The song is a soulful journey into early-2000s R&B with trapped-out drums and big bass to make it sound like today.
"I gave my all into a relationship that was mostly one-sided and continued to hurt myself," Thuy said in an interview with LiFTED. "I realized I should have left sooner instead of sticking around and giving him so many chances. This track is about me finding the strength to say no more."
While 90s and 2000s Hip Hop and R&B sounds are very prevalent in pop music right now, Thuy appreciates it when someone says she sounds like that. "I am naturally inspired by the music I grew up listening to. Without trying to emulate that style, it naturally occurs while creating the music. I find that a lot of listeners tell me that my music has a resemblance, which is a huge compliment in my opinion."

While watching artists like Britney Spears and Christina Aguilera from the age of nine, Thuy wanted to be a pop star but didn't see anyone Asian on TV. She eventually scrapped her dreams by entering the medical field. However, Thuy was torn. She wanted to fulfill her parents' wishes but she also needed to follow her own dreams. "I don't think there are enough artists who look like me that are in the industry right now. I may look sweet and innocent but my experience as a daughter of immigrant parents makes me resilient, relentless, and resourceful" Thuy said.

That ingenuity has brought Thuy to LA, where she plans on releasing her first EP in 2021. "I finally feel like I'm finding my sound and I'm so juiced for the world to hear it!"
'chances' by Thuy featuring DCMBR can be watched below.