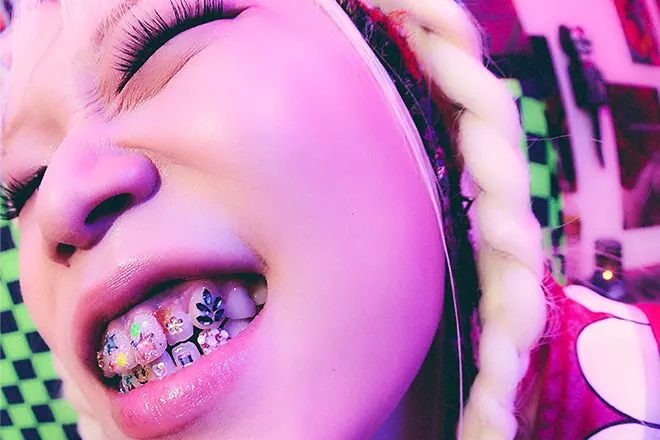 New Releases
Bryn has a night on the town like no other in 'Fill Me Up'
This is Bryn leveling up & we're here for it
---
When having a night out on the town, the last place one wants to end up is hugging the toilet. Unfortunately, too much fun can catch up with the best of them. On 'Fill Me Up,' Bryn's latest dancefloor-ready single, made in collaboration with LiFTED's Next 5 and a grant from Jägermeister, the party is jumping until the end, when it's time to hang out in the bathroom.
Over a chunky beat with a bassline to tell the kids about, 'Fill Me Up' is a riot straight from the start. Bryn has a confidence in her delivery that makes her one part cool and one part a dope MC. She pops her tape in to start the video and the journey begins. Things start off chill as she eats some Fruity Loops with her friends and plays some mini-pool. But once the liquor comes out, things get wild. The card games become more interesting as the booze takes over.
Bryn and her crew eventually make it to the club where the shots keep flowing freely. Soon, though, Bryn is stuck in the bathroom praising the porcelain god. She gets a little introspective when she's in the toilet and the song drops into a sing-song part. As soon as the final chorus revs back up, she returns to party like there's no tomorrow.
'Fill Me Up' stands out with its funkyness and fascinating video. This is Bryn leveling up and we're here for it.
Check out Bryn's 'Fill Me Up' below.