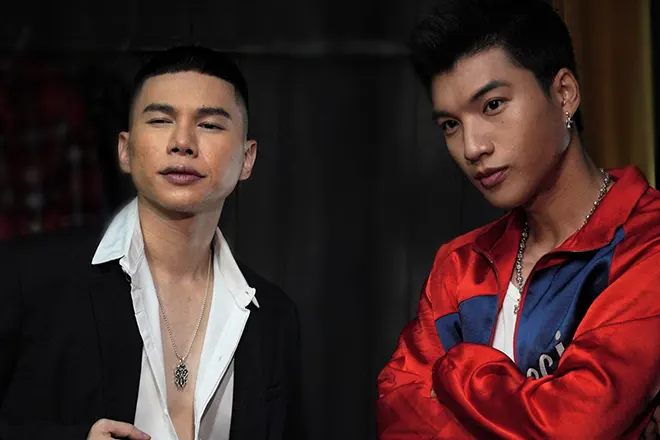 New Releases
Want ladies at the party? Call up Hieuthuhai & Hoàng Tôn
The Gerdnang MC takes them to the satellite in 'Vệ Tinh'
---
The innocence of the 2000s seems a lot more than two decades away. Before wars and pandemics, people used to party nonstop in mansions according to music videos from the time. Gerdnang's Hieuthuhai and Hoàng Tôn throw it back to that amazing time with 'Vệ Tinh,' which loosely translated means 'Satellites.'
The formula for 2000's success was to grab an R&B singer on the hook, get a nice beat, and drop some dope raps. 'Vệ Tinh' hits this to a tee as Hoàng Tôn sounds perfect on a beat by Kewtiie when he's singing about getting the ladies a little closer to his satellite. He's even got enough Auto-Tune on his voice that he sounds a bit like peak T-Pain.
Hieuthuhai has it all. He's got the boyish good looks that make the females and males swoon, but he's also a hell of a rapper. He knows he's aiming directly for the Pop market with this one but still shows off his lyrical chops.
The video is perfectly 2000s, too. The previously-mentioned mansion is filled to the rim with young, hot, and sexy girls. There are only two guys in here so you know what that means [hint hint wink wink].
Summertime is the time of year when memories are made with music. 'Vệ Tinh' is one of those songs that people in Vietnam will look back on the summer of 2022 and remember for making them happy.
Check out Hieuthuhai and Hoàng Tôn in 'Vệ Tinh' below.