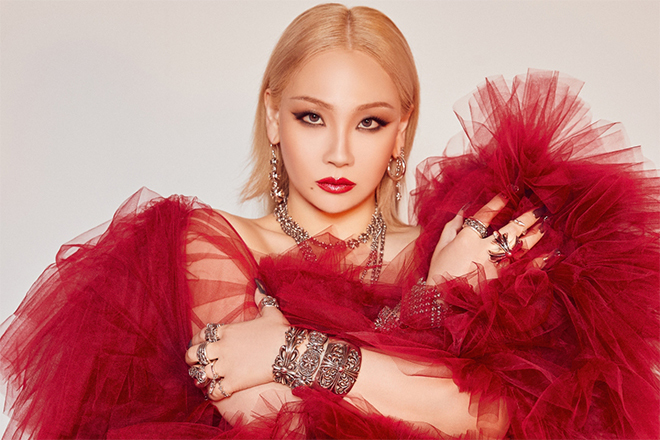 Review
CL straddles the line between KPop & KHop on debut album ALPHA
The megastar does it all on 11 songs with no features
---
In a time when collabs are not only the norm but a necessity, CL bucks this trend by dropping her debut album ALPHA on her own independent label Very Cherry without one feature. This, she says, is to show the many sides of her personality.
Since 2009, CL has been in the public eye. First, she was the de-facto leader of 2NE1, the biggest KPop group of the second generation. With hit after hit, 2NE1 shot up the charts and sold more than 65 million records. With the spotlight, though, comes intense scrutiny and in 2016, things started to go sour as Minzy quit. Soon, the other three members made a record, 'Goodbye,' which marked the official end of the group as well as the start of their solo careers.
CL has had a few solo hits including 'Lifted, which charted on the Billboard Top 100 in the US. She changed from her management of 12 years, YG Management, to her own company Very Cherry. In 2019, CL put out an EP, In the Name of Love, but ALPHA is her first full-length album.
To start off the album, she drops in with 'Spicy,' a previously released Twerk track that shows people where she's going. CL shows off her Pop chops in 'Lover Like Me,' which is next on the album. On the third track, 'Chuck,' she's back to turning the party out with a bit of a Trap killer. For Hip Hop lovers, 'My Way' is the dark and dirty track that wouldn't sound out of place on a Travis Scott album.
We know what CL's MO is. She's everywhere on the spectrum from Hip Hop to love songs to Tropical House, and she's damn good at all of it. Being in the KPop machine for more than a decade will do that for you. CL is not breaking any new ground here, but ALPHA will be a hit, her diehards will love it, and she'll pick up a ton of fans along the way.
Listen to CL's ALPHA below.