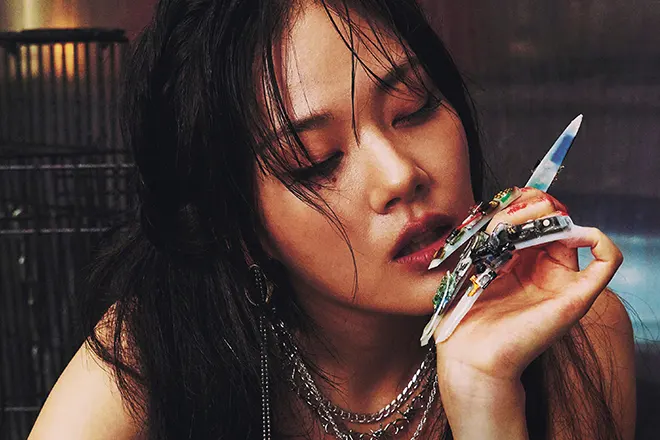 New Releases
Baby Tate & Princesa Alba reimagine 'BIBI Vengeance'
Korean, English & Spanish are all represented on the blazing track
---
In November of 2022, Korean songwriter, singer, and actress BIBI dropped her revenge-fantasy-come-true, 'BIBI Vengeance' and blew people away with its action, catchiness, and dance grooves. Nearly 50 million combined streams later, BIBI invited Atlanta native Baby Tate and Chilean artist Princesa Alba to jump on the remix and it's blazing in three languages - Korean, English, and Spanish.
The Latin beat is the first thing that gets people sucked in. Then, BIBI's voice has an ethereal quality to it that sounds sensual and fresh at the same time. Baby Tate shows that she's on that other level with lyrics like, "I'm a bad b*tch you don't want to see me crazy/I'm a grown woman don't be calling me baby." When Princesa Alba shows up in Spanish, the party even gets sexier.
After BIBI plays at Rolling Loud in Thailand on April 13, she's going to be dipping her toes into acting by starring in Hwaran, a dark film about making dangerous choices to escape a reality that feels like hell.
Check out BIBI, Baby Tate, and Princesa Alba's visualizer for 'BIBI Vengeance' below.