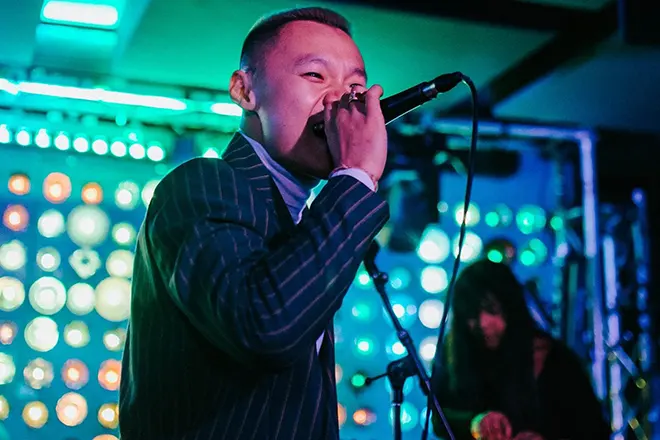 Asia
Bohan Phoenix releases music video for 'Possible' & showcases range on 'Papajam'
The New York-based MC is wrapping up his year nicely
---
New York City has always been a melting pot of cultures, people, languages, food, and you name it. The city is also widely regarded as the cultural capital of the world. We could go on and on about the city and the influence it has had on all sorts of art forms, but there's only one thing that matters the most here at LiFTED and that's Hip Hop.
The genre we all know and love originated from the Big Apple, and so many aspiring MCs from all over the world have made their way to its birthplace to kickstart their careers. Bohan Phoenix is one of them. He moved to New York in 2010 and made a name for himself through open mics and releasing his music. Twelve years on, Bohan has cemented his place as a household name in the Asian Hip Hop world.
In July, Bohan released Cites are for Fools, a 10-track album. And recently, he dropped the music video for the album's closing track 'Possible'. It's an emotive number, and you can feel it from the get-go. Bohan raps about his journey thus far, the struggles and obstacles he had to overcome, and how it's all possible in the end. Even then, if you blocked off his voice entirely and focused on the track's instrumentation, the emotions still pour through – it's a laid back-beat accompanied by a smooth bassline. But, the synthesizers steal all the shine. Listen and you'll feel it.
That wasn't the only Bohan-related project out in the last week. Japan-born, New York-based DJ and producer Haruka Salt teamed up with Brooklyn DJ, producer, and label head Tony G to join Bohan for an eclectic track, 'Papajam.' It's impossible to box the track into a specific genre, but there are elements of Techno, House, Drum & Bass, and Hip Hop within it. Bohan's offering on the track solidifies his range and showcases his ability to weave in and out of different genres and sounds while absolutely killing it every time.
Check out the music video for 'Possible' and the song 'Papajam' below.