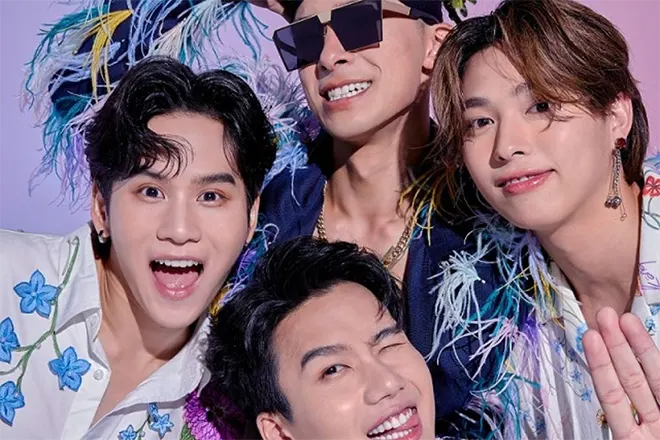 New Releases
Thai-Japanese group Baby Mic Candy drops third single 'ลองคุย [TRY]'
The coming together of Thai & Japanese Hip Pop
---
The Thai-Japanese collective Baby Mic Candy released their third single, 'ลองคุย [TRY]' on November 18. The group consists of Thai artists Muto and FIAT, and Japanese rappers Yuki and Goli.
Sonically, 'ลองคุย [TRY]' sits in the realms of the Hip Pop world. The track was produced by Bangkok-based producers Alex Thomas Sypsomos and Chin Indracusin – the latter being a rather prominent artist in the Thai Pop and R&B scene. It's catchy and melodic and sets the group up for some radio play.
The track, as with their two other previously released singles 'TAKE OFF' and 'RUN,' features lyrics in both Thai and Japanese. This seems to be the group's signature sound, and it's incredible to see and hear two different cultures coming together in the form of music.
A music video accompanied the track's release, and it features all four members having fun and doing their thing in a house party setting which ends horribly. Baby Mic Candy will be rounding up their year with another single, 'UKERU', which drops on December 2.
Check out the music video for Baby Mic Candy's 'ลองคุย [TRY]' below.