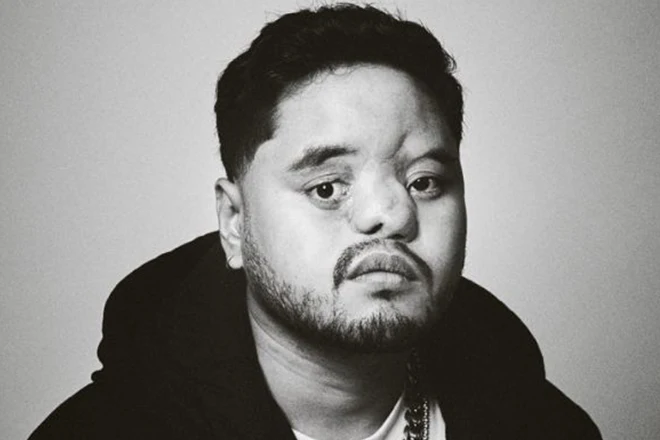 Asia
Malaysia's Airliftz breezes through new UKG single 'Born July'
He also performed at Good Vibes Festival on his birthday
---
Airliftz is a big name in Malaysia's Hip Hop and R&B circuit. The artist is as versatile as it gets – whether it's a full-on Rap track or a love ballad, he has it all in his arsenal. On July 21, he proved it again with his latest single, 'Born July.'
The two-and-a-half-minute track's instrumental has a UK Garage feel with a heavy bassline alongside a catchy 4/4 beat. The breezy, feel-good production makes room for Airliftz to showcase his artistry by singing and spitting throughout. He flips between his native tongue of Malay and English, dropping bars on his journey from the age of 14 to where he is today.
'Born July' is an absolutely magnetic take from the Malaysian artist. Its energy makes it the perfect track to kick start any day.
In the same week as Airlfitz's latest single drop, Malaysia's music industry went through an unexpected storm of events. A certain band made headlines for criticizing the Southeast Asian country's laws during their set at Good Vibes Festival, resulting in the Malaysian government shutting down the entire festival the very next day. It was planned to go on for two more days.
There were mixed reactions from the crowd when it went down, alongside different opinions from fans and artists alike, both locally and all around the globe. However, many felt that it wasn't the band's place to comment on Malaysia's laws.
Knowing the strictness of Malaysia's government and their attitude towards the booking of international acts, many feared that this could hinder future concerts and festivals. The local acts, along with international headliners, as well as food vendors, were the ones left in no man's land. For the acts, months of preparations went to waste. While food vendors were left pondering how they would sell off the stock they prepared.
But every cloud has a silver lining. Airliftz played his set at the festival before everything got canned, which also happened to fall on his birthday. The artist turned 25, and there is no better way to celebrate it than that.

As for how Malaysia's scene would move onwards from this – Roshan Menon, a Malaysian DJ and producer, who also doubles as the founder of music imprint Saturday Selects and co-founder of the electronic music label, Laksa Records, eloquently puts it via an Instagram post:
"My love goes to the Future Sound Asia team who worked tirelessly to put this amazing festival together only for it to get canceled over an impulsive move from a certain artist and a rushed decision from the government. Our industry will come back stronger. Watch us."
Check out Airliftz's 'Born July' below.