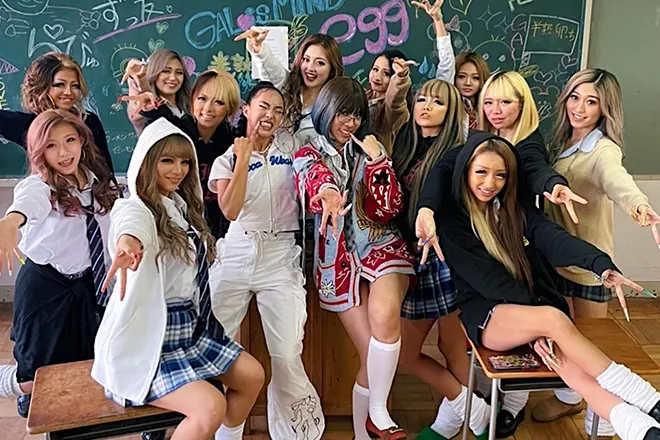 New Releases
RAMENGVRL & Yayoi Daimon teach SoftBoiledEgg some lessons in 'GALisMIND' remix
Yayoi produced the OG version last year that's gotten over 5 million views
---
The last time that RAMENGVRL and Yayoi Daimon got together on a track, the two ferocious MCs were wreaking havoc on sex tourists in Pyra's 'Yellow Fever.' Voltron is reuniting, but this time things are a little different as they hop on SoftBoiledEgg's 'GALisMIND' remix.
'GALisMIND,' produced by Yayoi, has already racked up five million views on YouTube, so it's been a smashing success. With RAMEN and Yayoi on the remix, the numbers are going to skyrocket.
In the video, RAMEN and Yayoi return to high school, but this time they are teachers. First up is sexy teacher RAMENGVRL who confiscates Tamagotchis, rocks bling bling teeth, and shouts out fuckbois and Nintendo in that order. SoftBoiledEgg is up next as they represent the gyaru [gal in English] culture, who try to break the beauty standards in Japan. Yayoi shows up with a boombox and a bedazzled megaphone ready to teach twerking class. Eventually, everyone gets in a classroom and turns things out.
Like a lot of things in Japan, 'GALisMIND' doesn't make a lot of sense, but that's exactly why it makes so much sense. The video hits the Y2K aesthetic perfectly and SoftBoiledEgg has a party jam that is perfectly soundtracks tossing paper at substitute teachers, featuring two of the illest in the Asian Hip Hop game at the moment.
Check out SoftBoiledEgg with RAMENGVRL and Yayoi Daimon on 'GALisMIND' below.