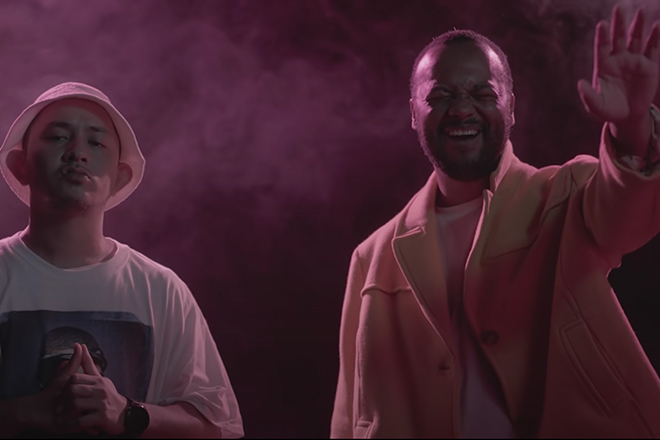 Asia
Tuan Tigabelas, Sickness MP & Kamga join forces for soulful 'Budak'
Catch a glimpse of their upcoming Blunt Brothers EP
---
Indonesian Hip Hop just continues to evolve and get deeper. Tuan Tigabelas and Sickness MP's new joint 'Budak' [Slave] featuring singer Kamga is proof. The single is raw and soulful, and judging from this one we can expect their upcoming EP Blunt Brothers to be straight fire. The Westwew release was written by Tuan Tigabelas and Kamga Mo, and produced by Sickness MP.
Sickness' spare, funky beat features understated jazzy tones and a snare lifted straight out of 90's Native Tongue Hip Hop. It compliments Tuan's hard-edged flow, and later Kamga's soulful singing on the hooks. The deeper message of the song is how people lose themselves and become slaves - to consumerism, prestige, and any number of superficial things in modern society. "We are busy comparing our lives with other people, or forcing ourselves to buy, or have something to be accepted by others...that is slave mentality," Tuan stated. The song is also a self-reflection for people to see it from his view.
Social issues are not new to Tuan Tigabelas. He's been at the forefront of Indonesian rappers actively showing concern about environmental issues, too. His previous release 'Last Roar' raised awareness for endangered Sumatran tigers. Get ready to hear more from these two, with the Blunt Brothers EP coming out on October 13.
In the meantime check out 'Budak' below.