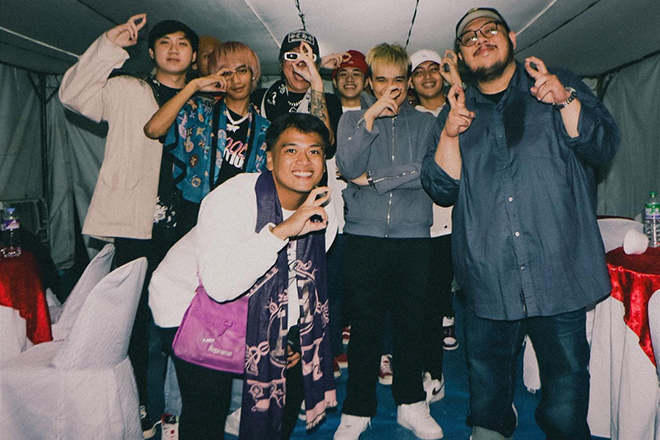 New Releases
8 Ballin' invites everyone to chill on their latest single 'Fancy'
The Filipino Hip Hop group drops their second single of 2022
---
Philippines' 8 Ballin' have always prioritized a summer vibe over anything else in their music. Stemming from coincidental signs of various members wearing beach themed outfits, the 10-man crew [Schumi, Jhymm, Ego, LVX, Teen, Pray, R!S, CXY, Supboi K, and Juan] realized that it was likely fate that would steer them down the direction of the sound they would take. On their latest single 'Fancy,' the group induces the feelings of flowing with the status quo – not taking life too seriously and seeing where it takes them.
In an interview with Orange Magazine, the group claims that "We came up with a party vibe [for this song], but it is also chill". Taking inspiration from the R&B-inspired cuts of 90s Hip Hop, 8 Ballin's chemistry and charisma come through on the sensual banger. Each member gets their time to shine and rap about their unnamed boos – dropping rhymes that can be both suited for a night out at the club or chilling with your partner in bed.
In the 'Fancy' music video, 8 Ballin' keeps the party going with alcohol, girls, and an affinity for all things fun. They take turns rapping on both a party bus and at a house party in clips that make viewers want to let loose and smile along. It's a great showcase of how every member is comfortable with each other as they bring out the best in one another through their verses and personas on camera.
Check out 8 Ballin's music video for 'Fancy' below.