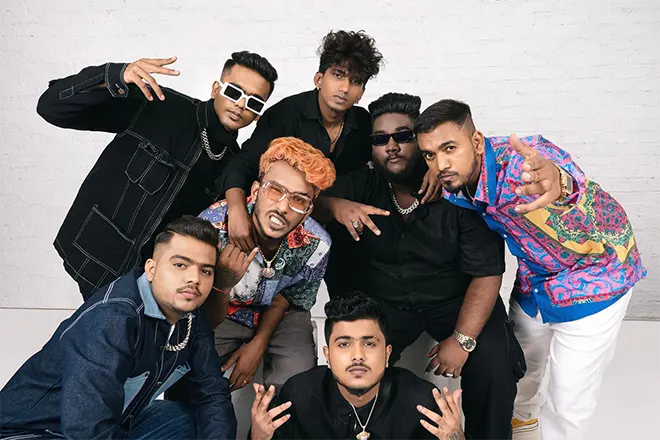 Asia
7Bantai'Z addresses generational struggle on their latest 'In My Head'
A passionate offering for listeners to take in
---
Every generation has its own unique struggle. Some might argue that this generation has it easier and that the ones who came before had it tougher – but how do we even start to measure the difference? The truth of the matter is that times are always changing, and with it, so do the circumstances of said struggle.
On 7Bantai'Z's latest single, 'In My Head', the Dharavi Rap collective comes to grips with what their generation is going through. There are no flashy cars or excessive flexing here, only MCs going back-to-back, spitting their truths to the world.
"'In My Head' is a song that speaks about our generation's struggles, dreams, emotions, and aspirations," wrote the collective in their music video's description. 7Bantai'Z wishes this track gives everybody the hope to believe in their dreams and goals which drives them to achieve whatever they want in life.
Produced by Captain Fuse, the four-minute track is exactly that and more. You can hear the passion in each of the members featured on this single, namely Sid J, Mc Notez, Yoku B.I.G., Bonz N Ribz, Crackpot, and Mr.Scam. When a track breathes out such fiery passion, there's nothing else to do but to listen and take it all in.
Check out 7Bantai'Z's 'In My Head' below.