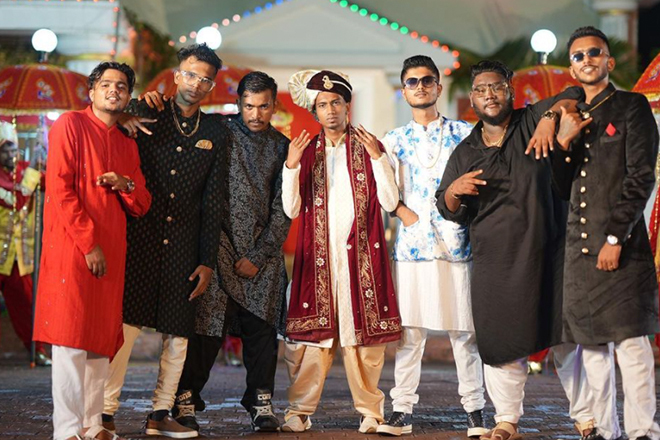 Asia
Hustling & Loyalty are tops for 7Bantai'Z in 'Jhoom Zara'
These 7 MCs from India have got something big to say
---
One of the best things about Hip Hop music is that it started from nothing. People can pound on a lunchroom table or a bucket for a beat and then MCs can trade rhymes for hours and hours about any topic from something big like politics to something small like what someone is wearing. That's the entertaining aspect since you never know what you're going to get.
In 'Jhoom Zara,' 7Bantai'Z's latest single, you can tell the crew of seven MCs are tight. They flow together nicely especially when they are rhyming in different languages. Each MC, Mr. Scam, Crackpot, Yoku B.I.G., Mc Notez, Sid J, and Bonz N Ribz, have their own style and it's easy to see they have sat around for hours and listened to beats and just passed the mic back and forth. In the lyrics, 7Bantai'Z gets into a discussion about friends, family, community, and their careers.
For the video, when you have seven MCs on a four-minute track, things are going to be hectic, so it's best to just let the rhyming take over. Group shots, as well as individual parts, are in and out very quickly. The beat, produced by Pratik, gives each MC enough room to shine on their own as well as in the group setting.
Check out 7Bantai'Z's 'Jhoom Zara' below.