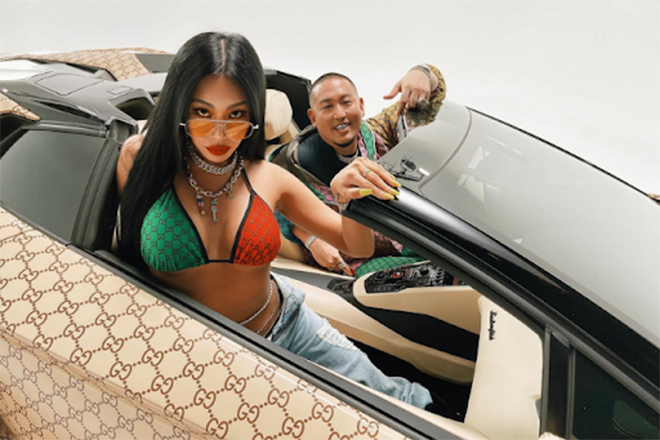 Asia
South Korea's YUMDDA turns up with all Gucci everything
The '9ucci REMIX' also features Paloalto, Jessi, UNEDUCATED KID & The Quiett
---
South Korean Rapper YUMDDA has never been one to be shy about flashing his dopeness in music and videos. In his latest, '9ucci REMIX' featuring Paloalto, Jessi, UNEDUCATED KID, and The Quiett, all the rappers flex in their Gucci drip while getting all turnt up. This is not just an average video with a Gucci T-shirt or Gucci bag, though. We're talking Gucci Porsche, Gucci Pirellis, Gucci bikini, Gucci scarves, Gucci coats, Gucci twerkers, and even a Gucci Pomeranian.
YUMDDA raps about Dogecoin in his Gucci monogram tracksuit delivering his bars with style while enjoying the twerking happening all around him. Paloalto is next up, spitting fiery bars in front of a crew in their Gucci x The North Face fits. The baddest part comes up with Jessi vibing in the Gucci monogram bikini with a Gucci all-over printed Porsche behind her. The two remaining featuring artists, UNEDUCATED KID and The Quiett rap like bosses, delivering lyrics about all their favorite materialistic matters. As an interesting plot twist at the end, YUMDDA screen captures his Dogecoin record and if it's not Photoshopped, we know who footed the budget for the video.
Grab your Gucci gear and get ready to turn up to YUMDDA's '9ucci REMIX' featuring Paloalto, Jessi, UNEDUCATED KID and The Quiett below.