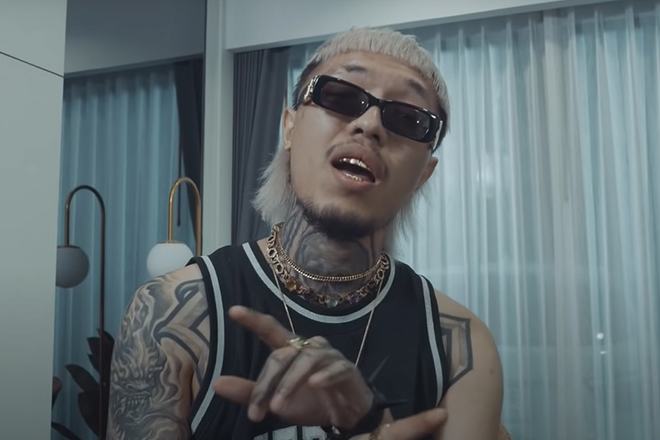 Asia
Thai rapper YOUNGOHM empties out the lyrical clip in 'คืนยัง' [Keun Yung]
The Already Deadd crew tap in with another street banger
---
It may be the rainy season in Thailand but the streets, sois, and klongs of Bangkok are heating up. Last week, we tapped in with YOUNGGU of the Already Deadd crew for his latest video 'Doo Ork' where grievances were aired for copycats and biters on the golf course. This week the Already Deadd gang is back again with a scathing diss track courtesy of YOUNGOHM.
Filmed in the Phra Khanong neighborhood of Bangkok, 'คืนยัง' [Keun Yung] is directed at a former member of Already Deadd. The track clears the air with YOUNGOHM voicing his feelings on the situation, attacking his former friend for talking behind his back and forgetting about the people that used to help him. Where recent videos have seen YOUNGOHM embrace his R&B or playful side, 'คืนยัง' sees the Thai rapper emptying out the clip at his enemy.
YOUNGOHM really carries himself with the presence of a superstar with his mannerisms, body language, eye contact, and even his fresh mullet pulling people in to hear his message. The translation is loosely along the lines of 'pay me what you owe me,' with the video focusing on YOUNGOHM with his crew mobbing in the streets, pulling donuts in tricked-out cars courtesy of TRM Racing Wheel and SRK Speed Fast Bowin. The DJNAT-produced single slaps and the melody during the outro section feels so funky and seals the deal.
Already Deadd has been making huge waves with their crew videos regularly racking up millions upon millions of views on YouTube. We can definitely expect more heaters from the crew of YOUNGOHM, YOUNGGU, Fiixd, Diamond, Gavin D, Ngaz, 1 Mill, DJNAT, and DJ TDouble-E in the future.
Check out YOUNGOHM's 'คืนยัง' [Keun Yung] below.