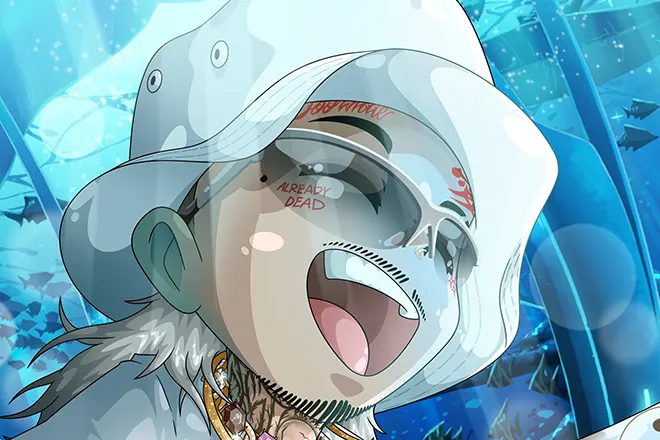 New Releases
YOUNGOHM bares his soul on 'I JUST WANNA BE FREE'
The Thai rapper's haters don't stand a chance
---
YOUNGOHM has been pretty quiet in 2022. After putting out the amazing Bangkok Legacy live performance around the beginning of the year, the Thai rapper has had a few features, but he's mostly been in the studio putting the finishing touches on his album Thatthong Sound, to be released soon.
His second single, "I JUST WANNA BE FREE,' shows exactly why the Asian Hip Hop game has been missing him. A lot of rappers have great beats and flow nicely over a beat, but they are lacking a little something here and there. That element is soul and it's hard to get if you don't have it. YOUNGOHM fills his tracks to the brim with soul, and it's noticeable as soon as he goes in on the Auto-Tuned chorus.
The song is about him living the good life and even people that are trying to stop him can't get in his way. It's powerful and uplifting, and a good change from all the hardcore Drill and Trap that has 2022 Hip Hop in a chokehold. The video for 'I JUST WANNA BE FREE' is equally engaging as YOUNGOHM and his homies get smoked out, do cannonballs in pools, and have a blast living life. On the first chorus, YOUNGOHM morphs into his own version of a Pokemon who likes to smoke, and then on the second one, he changes into an anime character with a special mullet to match his own.
The video and song feel liberating as YOUNGOHM is doing what he likes to do. With this first track, 'Very Very Small,' and 'I JUST WANNA BE FREE,' YOUNGOHM is building the anticipation for his album Thatthong Sound perfectly. Put it out! We need to hear it!
Check out YOUNGOHM's 'I JUST WANNA BE FREE' below.