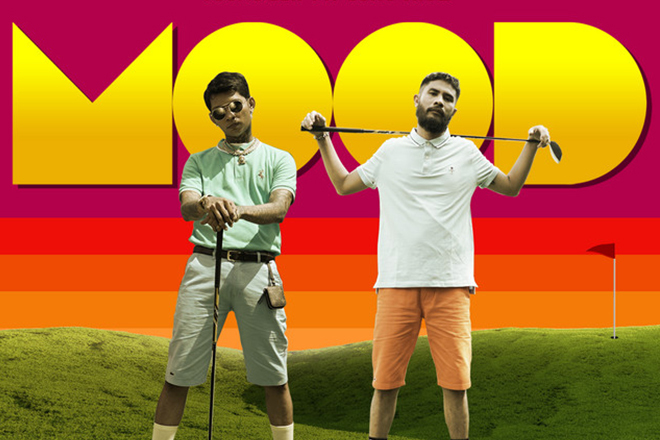 Asia
Young Lex & Ecko Show craft the perfect 'Mood'
The golf course can always get you in a good mood
---
We have all been there. Life is smooth sailing and then abruptly things change and you get this massive mood swing that simply can't snap out of it. Indonesian rappers Young Lex and Ecko Show know exactly how to make you feel better with their new release, 'Mood.'
The track starts with some gospel-like singing which quickly shifts into a beat that makes you want to be up and dancing. Young Lex takes the lead verse while he mentions his ideal day - morning coffee with a smoke, some afternoon hanging out with friends, and a cozy night reading session. Lex's smooth delivery is like a lyrical massage to your brain. The repetitive chorus comes in and you automatically feel chilled out for a bit. Ecko Show steps in with the second verse, and as always, his character and comedic presence shine through his raps. The duo comes together on the last verse of the track and their back and forth banter immediately lightens your mood. Forget post-work wine and meditation, this track is what you really need after a stressful Monday.
The duo grabs a pair of Eastern European models and heads down to a beautiful golf course for the music video of 'Mood,' where they drive around in a cart dropping verses and fooling around like kids. Young Lex and Ecko Show have collaborated numerous times in their careers, and fans simply can't get enough. They both have a unique sense of humor while sharing a similar rap style. Put together, the duo definitely gets listeners in the mood for fun.
Check out 'Mood' by Young Lex featuring Ecko Show below.