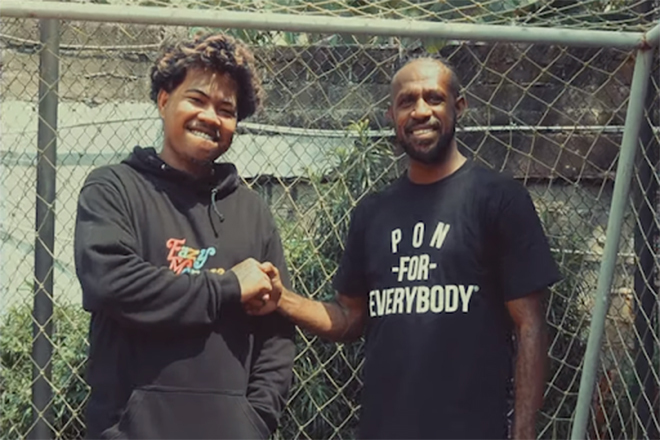 Asia
GunZ's latest release pays homage to Indonesian soccer legend Boaz Solossa
Straight outta Papua with a home-grown Reggaeton track
---
Soccer fans are just as fanatical in the Far East of Indonesia as everywhere else, but rather than cheering on the English Premiership, Sorang rapper GunZ chose to devote his latest single to local soccer legend Boaz Solossa.
Titled 'BOAZ', GunZ's smooth Reggaeton style track reminisces on the stellar career of Indonesia's soccer great, who was the heart and soul of his team for years. Leading with a Tropical groove to match the weather, GunZ gets unashamedly fanboy with his admiration and respect for Boaz. He drops some smooth verses glorifying the immense popularity of Boaz and how he was a role model on and off the field who gave so many kids hope that they could do it. Both Boaz and GunZ are from under-developed Papua, so having them rep the 'hood will no doubt resonate with Papuans' hearts.
'BOAZ' comes with a simple DIY-looking video. GunZ quickly establishes his loyalty by rocking an orange Papua Team jersey and showing montages of Boaz's on-field feats. Boaz makes an appearance in the video as well, posing and chilling with the rapper. There is nothing too fancy about the video, but you can feel the love from the genuine smile on GunZ's face when he's next to his hero.
Check out GunZ's 'BOAZ' below.