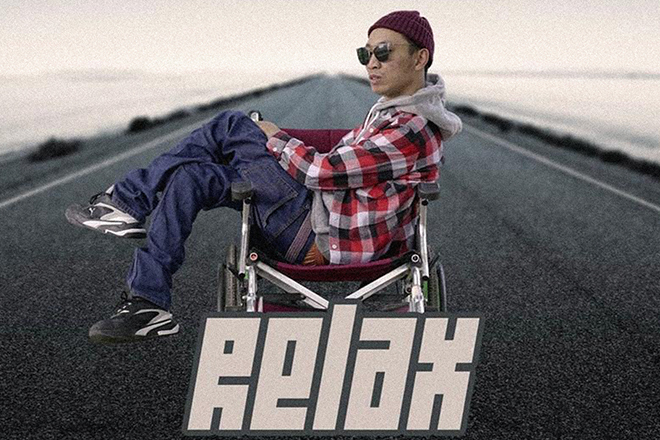 Asia
Disabled Indonesian comedian Dani Aditya's got bars
Cerebral palsy has not stopped him venturing into Hip Hop with the uplifting track 'Relax'
---
Dani Aditya has been a local celebrity in Indonesia for a minute. Born with cerebral palsy, Dani has not let his immobility stop him as he's worked hard to fulfill his dream of becoming a stand-up comedian. Now an established comic, Dani is broadening his horizons to fulfill his second dream of being a rapper.
Recently, Dani dropped his first music video 'Relax,' dubbing himself the first disabled rapper in Indonesia. While Dani won't be challenging JAY-Z for the throne anytime soon, he turns in a well-crafted, funny song. 'Relax' is an uptempo, self-penned track that tells his unfiltered life story of struggles and triumphs. Despite his limited speaking ability, Dani flows fluently with the aid of slight autotune and mixing from his musical partner Emes Movos. With hilarious self-deprecating lyrics like 'Hey you bullies, you are disabled, I excel even though my legs are just decorations,' Dani ultimately wins the respect he rightfully deserves.
Dani's comedic side shines throughout the video, as he inserts himself into ridiculous scenarios with funny animation, riding his wheelchair like a daredevil, and even adding a 'cameo' from fellow cerebral palsy sufferer Stephen Hawking. Despite the humor, we also see the reality of Dani's life as he struggles to sit up on his own. As heartbreaking as that may be, watching Dani successfully begin this new journey as a rapper is ultimately uplifting and empowering.
Check out Dani Aditya's 'Relax' below.