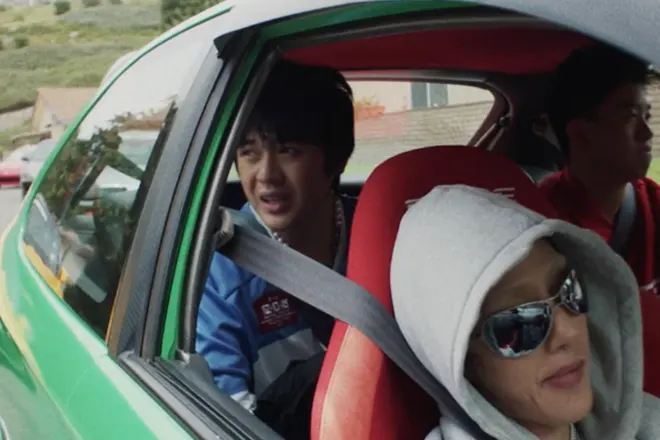 Asia
Rich Brian, Warren Hue & Zion T. cruise in with 'World Stop Turning'
The cozy earworm throws it back to the Honda era
---
In 2023, everything is a collab.
Released on October 13, the dream team of Rich Brian and Warren Hue is back on 88rising's newest collective 1999 WRITE THE FUTURE. These two artists have collabed so much, they should be a group. But this time, they brought along Zion T., a South Korean R&B singer, for 'World Stop Turning,' a cozy R&B earworm with a splash of Hip Hop in there. The video is chill as the crew heads for a Sunday funday at a relative's house doing things most Asian families do like playing Mahjong or stunting with some three-on-three at the hoop on the garage.
The most impressive thing about the video, though, is the collab with Honda. Asians have been known to favor Hondas since everyone had that 1996 hatchback. The video is a kickback to that era, and it shows a lot of other Hondas like the CRX, the Prelude, the S200, and even the Integra [Acura Integra in North America/Honda Integra in China and Japan]. In the video, all these cars ride around the neighborhood without a destination in sight. Instead, the idea is just to cruise, and that's what they are doing.
While 88rising is known for their music label, they've been putting out a lot of dope merch. At the Los Angeles Head in the Clouds festival, they showed a preview of the 88 Type R collection, which is the collab between Honda and 88rising with normal things like hoodies, bucket hats, and hockey jerseys. But also, this collection has some really unique items for 88rising lovers like license plate frames, bumper stickers, that seatbelt belt buckle everyone had one time in their lives, and even air fresheners.
While the music is good, 88rising is staying head and shoulders above everyone else because of their ability to pick where the trends are going and get way out in front of them.
Check out Rich Brian, Warren Hue, and Zion T's 'World Stop Turning' below and the 88 Type R collection here.