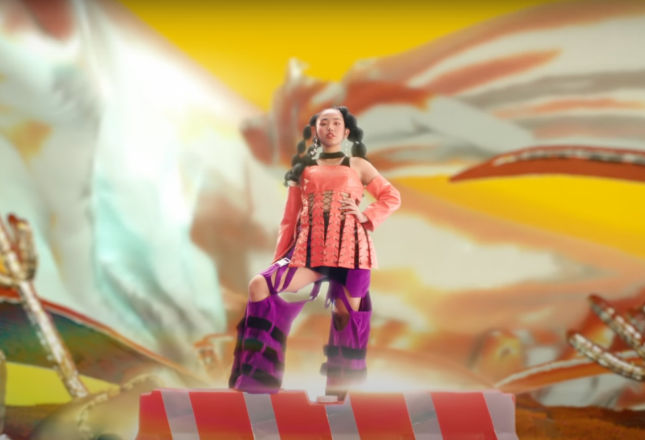 Asia
MILLI's Hip Pop is on full display in 'TO THE MAX'
The uptempo track straddles the line between Twerk, Trap, & Bass music
---
Ever since 18-year-old Thai rapper MILLI broke out a few months ago with 'Calm Down,' she's been shaking up the local scene with her energetic flow and sassy attitude. Her latest release 'TO THE MAX' features BBright, a Thai soap star who is essentially there for window dressing, as he neither sings nor raps. MILLI is her usual fun and irresistible self, dropping a repetitive party rap with a feisty attitude. Despite its bubble gum leanings, this one will have the kids chanting it in school and the club.
'TO THE MAX' has a chance to be the Thai party rap of the season with marching bass, rhythmic clapping, and a beat that straddles between Twerk, Trap, and Bass music. It's clear that MILLI can rhyme, and her brisk bars ooze naughtiness and attitude. In the video, MILLI strikes power poses in an orange corset-like outfit, with two bubble ponytails and open-hole pants - all the while joined by two dancers whose dance moves, plus her over-the-top street swagger brings to mind equally fearless female artists like RAMENGVRL or Doja Cat.
Yupp!, the management company behind the release is now hosting an opening audition for Thai local talent. With young rappers like MILLI already signed up, the company looks poised to be a key player on the Thai Hip Hop scene in the future.
Watch MILLI's 'To the Max' music video below.